US core CPI edges past forecasts in January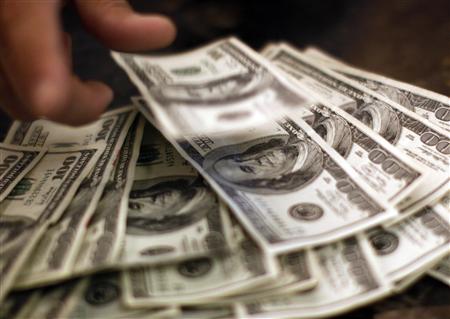 The cost of living in the US increased by a bit more than expected last month, amid higher prices for shelter, transportation and medical services.
According to the Department of Labor, consumer prices edged up by 0.1% versus the prior month, pushing the year-on-year rate of increase from 2.3% for Deember to 2.5% in January.
Economists had anticipated such a pick-up.
However, most had expected the core rate of CPI, which excludes the often volatile food and energy prices, to dip from 2.3% to 2.2%.
Instead, it remained at December's pace, with food prices 0.2% higher on the month and energy prices 0.7% lower.
Robert Alster, Head of Investment Services at Close Brothers Asset Management, commented: "While headline inflation is above target, the US Fed's preferred measure, Personal Consumption Expenditure (PCE), remains relatively well anchored, allowing the Fed to remain accommodative.
"The labour market remains tight, with robust nonfarm payrolls in January and wage growth of 3.1%, giving consumers decent spending power to bolster the economy in 2020. However, this trend appears to be slowing rather than accelerating."
As an aside, Alster also weighed in on the likely implications of the 2020 US presidential elections.
"The elephant in the room is the looming presidential election; more uncertainty than usual around the Democratic nomination has left markets struggling to price in the impact, but if Sanders' early strength continues then business confidence will take a hit."