US consumer sentiment hits 15-year high in May, UofM says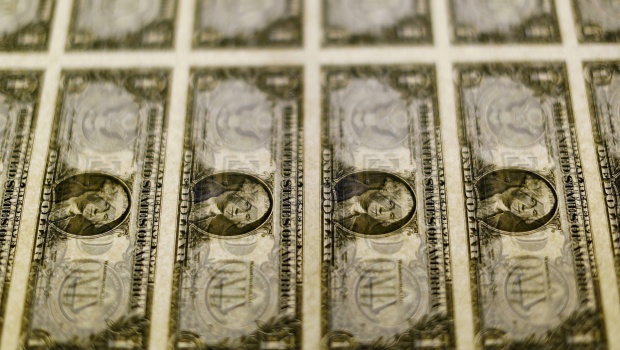 Americans were in much more buoyant spirits than believed in early May, although the potential impact on sentiment from the breakdown in trade talks between the US and China had yet to be seen, according to the results of a closely-followed survey.
According to a preliminary reading, the University of Michigan's consumer confidence index increased from the 97.2 level recorded at the end of April to 102.4 for early May.
Improved expectations accounted for the lion's share of the improvement, with the corresponding sub-index jumping from 87.4 to 96.0.
"Consumers viewed prospects for the overall economy much more favourably, with the economic outlook for the near and longer term reaching their highest levels since 2004," said Richard Curtin, the University of Michigan's survey director.
The sub-index tracking how Americans viewed the current situation on the other hand only edged up from an April print of 112.3 to 112.4.
Nevertheless, the bulk of the improvement seen in sentiment occurred before the trade negotiations with the People's Republic of China collapsed and Beijing responded with its own tariffs.
Indeed, in early May "unaided" references to tariffs hit their peak in July 2018 - when they were first imposed - but had generally declined to only 16%.
"To be sure, negative references to tariffs rose in the past week and are likely to rise further in late May and June," Curtin said.
"Even apart from the direct impact of tariffs on prices, rising tariffs could cause a more general loss of confidence which could further diminish the pace of consumer spending," he continued.
"At present, the data point toward moderate spending growth in the year ahead. Nonetheless, the data indicate the corrosive impact of an escalating trade war."
"In the past, expectations at their May level would be consistent with growth in real spending in excess of 5%, but that's twice the rate of growth of real after-tax incomes, so it isn't going to happen. Still, such high confidence ought to make investors fretting over the soft retail sales number think twice," said Ian Shepherdson, chief economist at Pantheon Macroeconomics.
"But the underlying fundamentals for consumers are very sound, and we expect real consumption growth to trend at about 2.5-to-3% over the next few quarters."