US consumer confidence hits 40-year low in May, U.Michigan says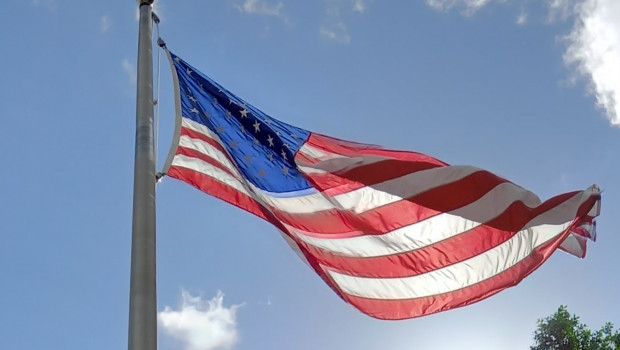 A key gauge of consumer confidence hit a more than 40-year low in early June, led by a deteriorating outlook for business conditions one-year ahead.
The University of Michigan's consumer confidence index dropped from the 58.4 point level at the end of May to 50.2.
That was well short of the consensus call for a print of 59.0 and its lowest recorded value, comparable to the trough reached during the middle recession of the recession in the 1980s.
A sub-index tracking consumer expectations also fell back, from 55.2 to 46.8, and another tracking perceptions of current economic conditions from 63.3 to 55.4.
Forty-six per cent of consumers said their negative views stemmed from inflation, against 38% in May.
Only once since 1981, during the Great Recession, had more consumers had more negative views, the University of Michigan said.
In the background, petrol prices had jumped by 65% versus the month before, according to AAA.
A gauge of inflation expectations one year ahead derived from survey responses meanwhile rose from 5.3% in May to 5.4% and another looking five years ahead from 3.0% to 3.3%.
Commenting on the latest UofM survey numbers, Ian Shepherdson, chief economist at Pantheon Macroeconomics, said the data were "grim".
Nevertheless, spending and sentiment had diverged, he added.
Shepherdson also noted how the rival confidence gauge from the Conference Board was not "abnormally" low, a fact that he attributed to the smaller weight given to people´s own finances as opposed to business conditions.
"In the past, expectations readings as low as May's 46.8 would have been consistent with a hefty outright decline in real consumers' spending, but we see no sign of that right now, probably because consumers in aggregate are sitting on an extra $3.5T in bank accounts and money market funds, relative to what we would have expected in the absence of the pandemic," he explained.
"More broadly, sentiment and spending parted company back in 2015, for reasons which are unclear, and they now a long way apart. Sentiment matters to politicians, but spending matters to the economy."