US consumer confidence edges past forecasts in March, University of Michigan says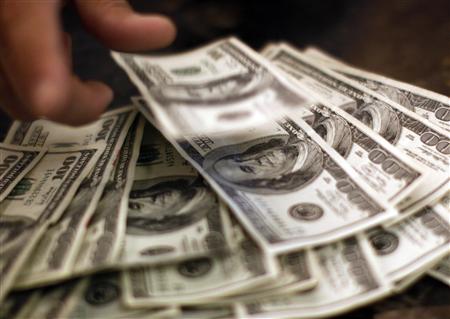 Consumer spirits in America were buoyed in March by government stimulus checks arriving in their mailboxes and as the country's vaccination programme rolled on.
The University of Michigan's closely-followed consumer confidence index rose from a reading of 76.8 in February to 84.9 for March - its highest level in a year.
Economists' had penciled-in a reading of 83.5.
Americans' views on the current economic situation and their expectations both improved.
A sub-index tracking the former jumped from 86.2 to 93.0 while another linked to the latter increased from 70.7 to 79.7.
According to the Richard Curtin, the survey's director, Americans were increasingly impatient with the isolation measures that were in place, with nearly one third of respondents mentioning it in their responses.
A majority of them also said they had heard of improved economic prospects, particularly as related to jobs, pointing to "robust increases in consumer spending".
Nevertheless, the duration of those increases would depend on by how much Americans were convinced that the worst was now past and they were unlikely to simply throw 'caution to the wind'.