US consumer confidence edges higher in October as Democrats grow more optimistic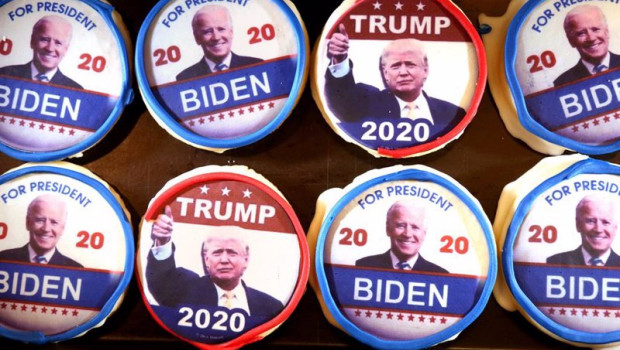 US consumer sentiment was basically unchanged at the end of October as Americans loathing of the hyper-partisanship of the current elections still running at a high level, together with the drag from rising numbers of Covid-19 infections.
The University of Michigan's consumer confidence index edged up from a preliminary reading for October of 81.2 to finish the month at 81.8 (consensus: 81.2).
In September, the index had printed at 80.4.
According to the survey director, Richard Curtin: "Fear and loathing produced this false sense of stability.
"Fears were generated by rising covid infection and death rates, and loathing was generated by the hyper-partisanship that has driven the election to ideological extremes."
In any case, said Curtin, renewed optimism would hinge on government making progress against the virus and mitigating its uneven impact on families, firms and local governments.
To take note of, the October survey showed that 53% of respondents were anticipating an election victory by Joe Biden.
Hence, it was Democratic leaning survey participants that accounted for the lion's share of the improvement in optimism about their future finances.
The expectations index jumped by 50% among Democrats but by just 7% among Republicans.