US and China ready to sign 'phase one' trade deal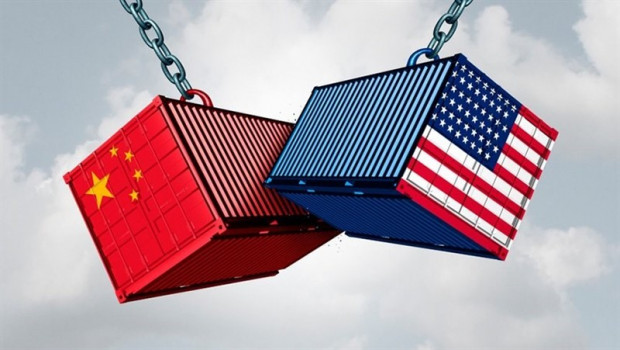 The long-awaited phase one trade deal between the US and China is set to be signed on Wednesday although some reports that it might have less of an impact on financial markets than expected.
The deal is to formalised at a White House ceremony scheduled for 11.30am local time (1630 GMT).
According to the Financial Times, the agreement commits China to making $200.0bn in additional purchases of US goods over the next two years, including on farm products, and other pledges on currency and intellectual property, in exchange for a small rollback in some tariffs and an indefinite hold on further punitive measures out of Washington.
And US tariffs on nearly two-thirds of Chinese exports - approximately $360.0bn - would remain at least until Beijing signed a phase-two trade deal.
Neil Wilson, analyst at Markets.com said on Wednesday that the details of the phase one deal that had already been revealed "suggest there will be limited progress in 2020".
"Perhaps this is as good as it gets? Indeed, it's possible that instead we see Trump threaten China more, dangling the prospect of abandoning the deal and taking an even tougher stance going into the election. What is not clear the extent to which this will hurt growth rates and may contribute to upwards pressure on inflation," he added.
Analysts have said there could be some volatility in the markets around the release of the trade deal details which were expected to be very light, with the most controversial matters to be discussed in the next stage of negotiations.
CMC Markets analyst, David Madden said on Wednesday: "The US and China are expected to sign an interim trade deal today, and it appears that traders are content to sit to on the fence until the agreement is made official. The finer details of the deal are expected to be made public later, so in the meantime, volatility is expected to be low.
"A huge amount of good news has already been factored into the equity markets, so it is understandable that things are quiet ahead of the agreement being made official. It was reported yesterday the tariffs will remain in place for at least 10 months after the signing of the deal, so US-China relations might settle down."