UK faces risk of rising US-style inequality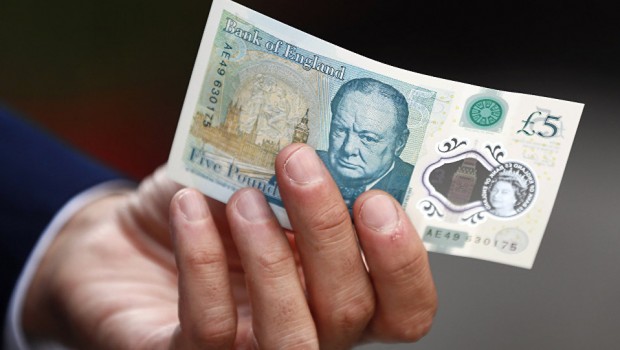 Britain risks imitating the rise in inequality seen in the United States which could weaken democracy as differences in income, education and health rise, a Nobel Prize-winning economist said on Tuesday.
Economist Angus Deaton said Britain might be set to follow the same path as the United States, where pay growth for non-college-educated men had stagnated for 50 years and over the last three years had even led to a fall in life expectancy.
Speaking to the Guardian at the launch of the study, he said: "There's a real question about whether democratic capitalism is working, when it's only working for part of the population.
"There are things where Britain is still doing a lot better [than the US]. What we have to do is to make sure the UK is inoculated from some of the horrors that have happened in the US."
Discontent with flat-lining living standards was seen as a factor behind the 2016 decision by British voters to leave the European Union.
"I think that people getting rich is a good thing, especially when it brings prosperity to others," Deaton said. "But the other kind of getting rich, 'taking' rather than 'making', rent-seeking rather than creating, enriching the few at the expense of the many, taking the free out of free markets, is making a mockery of democracy," he said.
"In that world, inequality and misery are intimate companions," he added.
The inequalities could weaken the country's democracy and result in wide disparities in terms of health, income, social mobility, and life expectancy between economic classes.
The Institute for Fiscal Studies, a think tank, which is working with Deaton on the study, said that in the UK the "deaths of despair" (deaths from suicide and drug or alcohol related issued) have more than doubled among men since the early 1990s.
Furthermore, men in the most affluent areas can expect to live nearly 10 years longer than those in the most deprived areas, and this gap is widening.
This is a reflection of the pressure placed on certain groups in society that "seems to be geographically unequal," Deaton said. "Blackpool seems to be a hotspot and the north east, but not very much in London. So it may be that it's geographical inequalities in health that are much more important here than in the US."
The report from the IFS said that deteriorating job prospects, social isolation and relationship breakdown "may slowly be taking their toll on people's mental and physical health".
"In the UK, this new trend has contributed to a small rise in middle-age mortality overall in the last few years, bringing to an end decades of continual improvement," the report added.
Paul Johnson, IFS director, said: "I can't think of anything more important than understanding what drives the inequalities we see today and working out what we might do to influence them."