UBS sees 40% chance of 'Grexit', 40% chance of contagion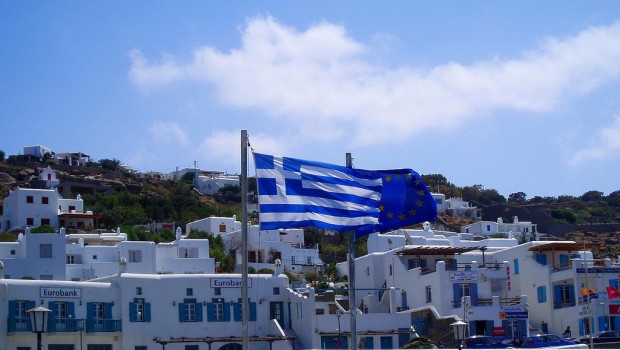 Forecasting Greek developments and their market impact has been a humbling exercise, and it just got more difficult, UBS said in a note on Monday, as it examined the current dynamics around the probability of a 'Grexit' and the potential for contagion.
"The layers of uncertainty involved make an ex-ante guess of the probability of 'Grexit' a very tricky task. Dissecting the different layers of uncertainty, however, helps us compute what we consider to be a reasonable probability of the event: 40%," said UBS.
It said that on the surface, 'Grexit' probability seems higher – perhaps even north of 50%.
Digging a bit deeper, however, there is one key factor that lowers the odds of 'Grexit' down to about 40%, it said, noting that according to relevant studies, the history of polls shows that a change from the status quo leading to worse outcomes for the population tends to be voted down in most cases.
"In the case of Greece, these worse economic outcomes will be increasingly visible from Monday onwards. The ECB's decision to cap the Emergency Liquidity Assistance implies a quick evaporation of liquidity in the banking system," said UBS.
It pointed out that this will likely disrupt day-to-day life significantly, limiting domestic payments, shutting down external payments, rationing imports over time and disrupting the credit flow leading to private sector defaults.
Meanwhile, UBS assigned the same probability to contagion. The judgement is based on the bank's assessment of three dimensions: firstly the size of the Greek economy and its external debt; secondly the eternal linkages and thirdly the likely policy response.
"Given the relatively small scale of the Greek economy and limited external links, we suspect the key risk might be around the timeliness and credibility of policy response," said UBS.
It noted that the size of the Greek economy is small, with a share in Eurozone GDP of less than 2%. Greece's external debt seems manageable in an international context, at around €424bn, with more than 70% held by foreign public institutions.