Turkish forces march into Northern Syria after US withdrawal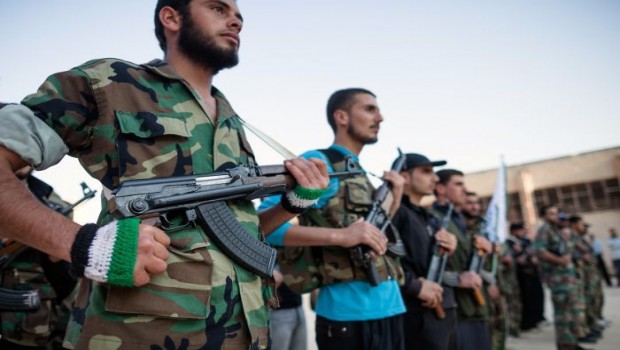 Turkish troops have launched an offensive into Northern Syria just days after US President Donald Trump controversially announced the withdrawal of some US troops from the area.
The state-run Anadolu news agency reported that two busloads of Turkish commandos headed to the border on Tuesday, while Associated Press later reported that three convoys of military vehicles, including trucks carrying armored personnel carriers and tanks, were driving toward the border town of Akcakale.
Turkish President Recep Erdogan said on Twitter: "The Turkish Armed Forces, together with the Syrian National Army, just launched Operation Peace Spring against PKK/YPG and Daesh terrorists in northern Syria. Our mission is to prevent the creation of a terror corridor across our southern border, and to bring peace to the area."
Turkey has said it plans to create a "safe zone" where some if its 3.6m Syrian refugees can be resettled and live without the threat of violence from local militias.
But the move could bring Turkish forces into direct contact with the Kurdish-led Syrian Democratic Forces (SDF), who have pledged to fight any Turkish assault and had allied with US troops in the fight against Islamic State militants.
IS prisoners and their families, who were currently being guarded by SDF troops, also faced an uncertain future if tensions escalated further.
In the face of criticism for his decision to withdraw US troops and appearing to allow Turkish forces to proceed unopposed into northeastern Syria, Trump warned Ankara that he would "obliterate" Turkey's economy if it goes too far.
An SDF spokesman called on Donald Trump to visit Syria to see the progress that had been made in the region, warning that all would be "erased" if US forces left.