Trump willing to include Huawei in trade deal with China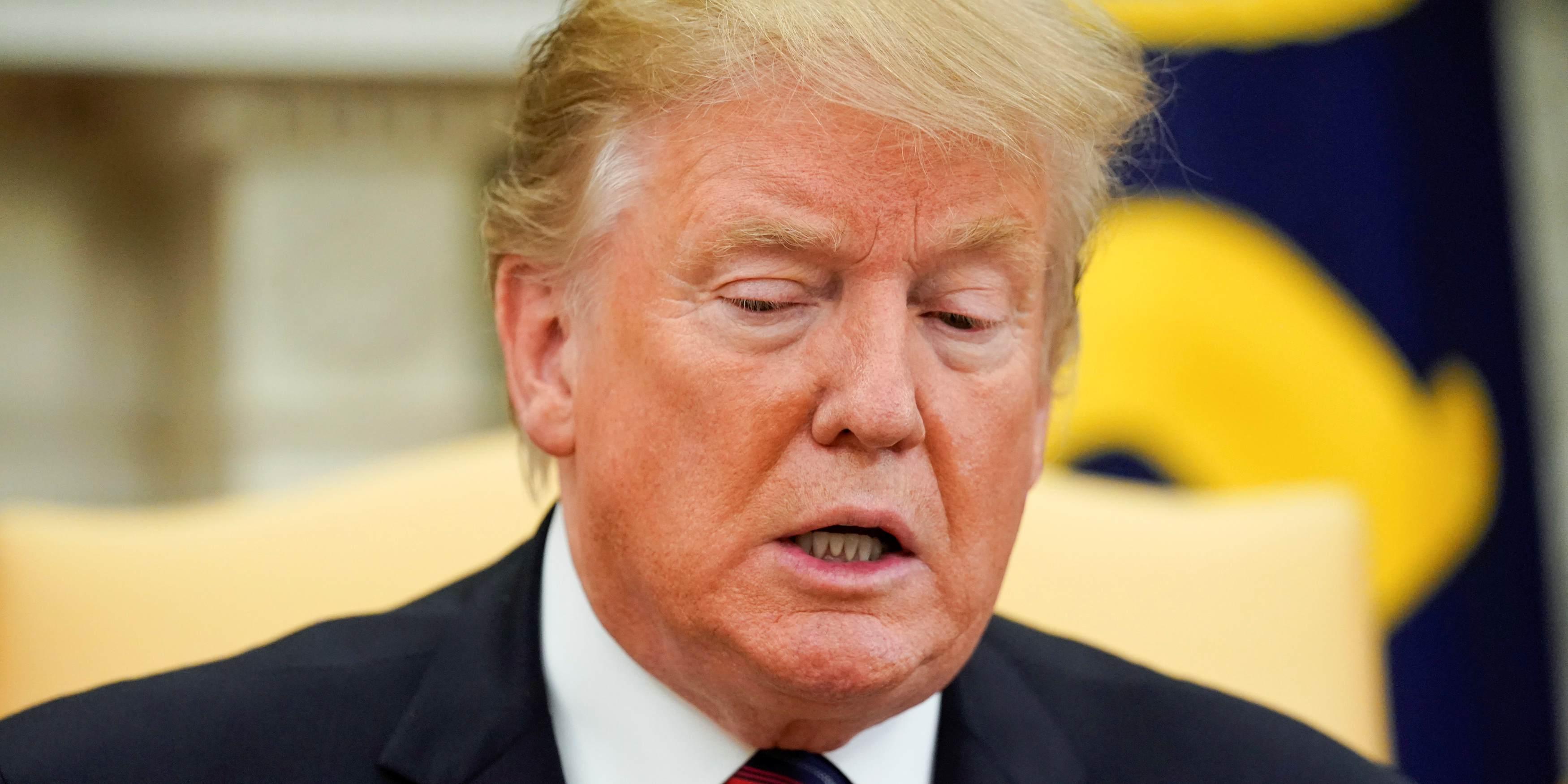 Donald Trump said on Thursday that he would be willing to include "dangerous" telecommunications company Huawei in the trade deal that he is hoping to negotiate with China.
The US president also announced a $16bn bailout package for farmers, who have been severely hit by escalating tariffs.
"You look at what they've done from a security standpoint, a military standpoint. Very dangerous. [...] If we made a deal, I could imagine Huawei being possibly included in some form or some part of it Trump said," Trump said.
On the subject of China's retaliation against US farmers, Trump continued: "We will ensure that our farmers get the relief they need, and very, very quickly."
He added that farmers had been "attacked by China" and he was just ensuring they had a "beautiful, flat, level playing field".
Trump remains optimistic and believes there is a "good possibility" that the negotiations with Beijing could get back on track despite both sides having sharpened their rhetoric this month.
Although US officials have repeated time and time again that the blacklisting of Huawei and restrictions on the company were only carried out due to security concerns, it was widely speculated that the US administration might at least also be using the tech company in order to put pressure on the Chinese government.
At the margin, Trump's comments may raise hopes that the US was prepared to reverse its hardline stance against the company.
Nevertheless, and also on Thursday, US secretary of state Mike Pompeo said that Huawei's chief executive lied when he said the company had no links to China's communist party.
China for its part has urged the US government to rethink its actions if it wants to progress any further in the trade negotiations.
"If the United States wants to continue trade talks, they should show sincerity and correct their wrong actions. Negotiations can only continue on the basis of equality and mutual respect," Chinese commerce ministry spokesman Gao Feng said on Thursday. "We will closely monitor relevant developments and prepare necessary responses."
"The best response to the US bullying is for Chinese companies to keep growing and developing [...] The Chinese government has confidence and capability to protect the legitimate interests of Chinese companies."