Trump warns of further 'major' sanctions on Iran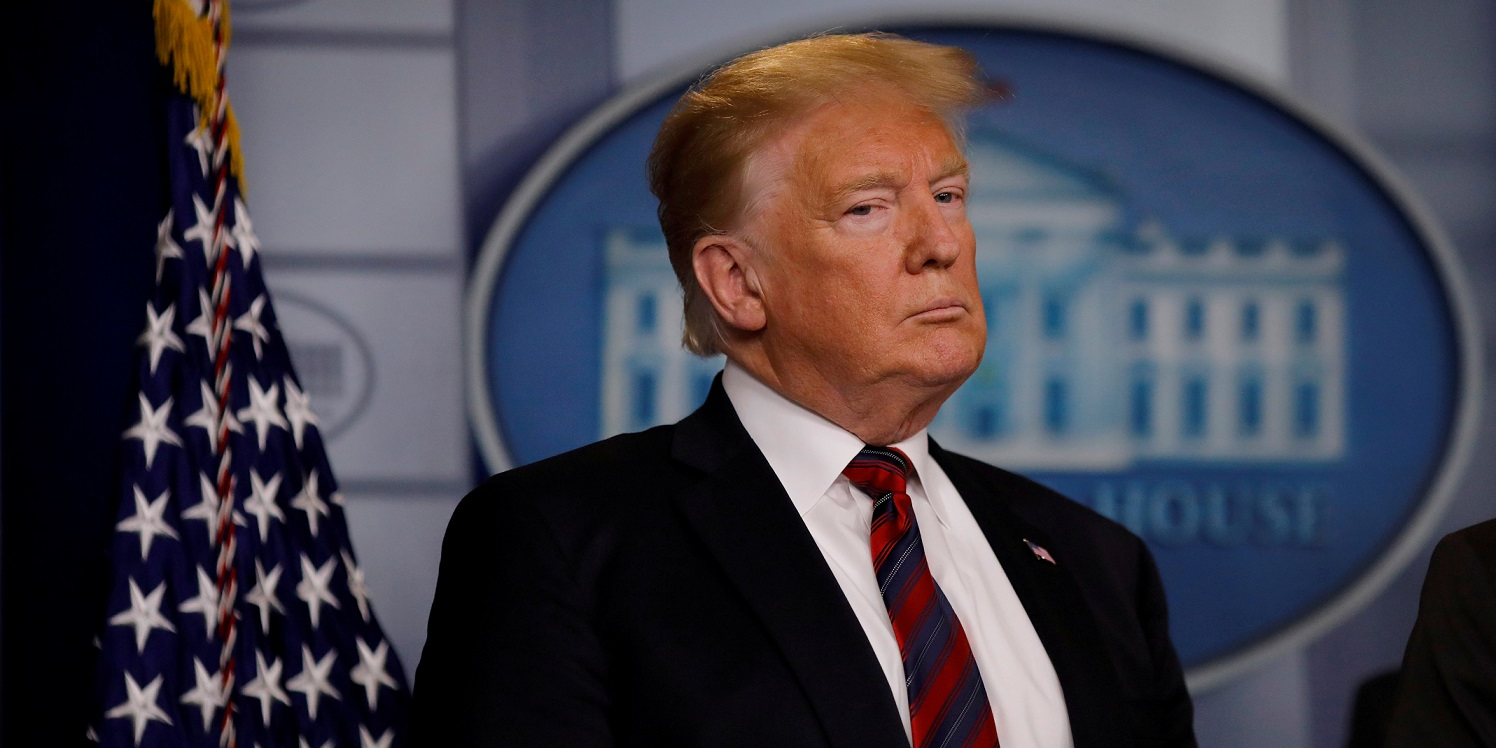 US President Donald Trump said he would impose further sanctions on Iran as soon as Monday, although there may not be much left to target.
Trump said on Saturday that he would impose major new sanctions on Iran on Monday after calling off air strikes during the previous week that had been planned in response to Iran's shooting down of a US Navy drone on 20 June.
With the Islamic Republic's economy already crippled by financial restrictions imposed by the US, Washington might find it difficult to find a new target for sanctions.
Sanctions had already been placed on key sectors of the country's economy, including energy, banks and steel-making. Trump had the option of hitting Iran's central bank with secondary sanctions, but that might incur in the risk of hurting humanitarian trade.
Secretary of State Michael Pompeo told reporters on Sunday, before heading to Saudi Arabia and the United Arab Emirates to try and rally an anti-Iran coalition, that "some 80-plus percent" of the Iranian economy was already covered by sanctions.
An additional round of sanctions "will be a further effort to ensure that their capacity not only to grow their economy but to evade sanctions becomes more and more difficult," Pompeo said.
Neil Wilson, analyst for Markets.com said on Monday: "Iranian tensions are not going away, providing some support for oil. Brent was trading around the $65 mark, with WTI at $58. Fundamentals remain bearish but the uncertainty in the Middle East, specifically the risk of a closure of sea lanes, is enough to keep crude above water.
"Since last week we've had news of the US launching a cyberattack on Iran and warnings from Iran about what a war would mean. Expect lots of turbulence from this but ultimately it does not look like the White House is spoiling for a fight. The risk is, as ever, in a miscalculation."
The drone incident marked another escalation in the ongoing tensions between the two countries to their worst since Trump decided to withdraw from the 2015 international nuclear deal, known as the Joint Comprehensive Plan of Action, claiming that it did not do enough to rein in Tehran's nuclear ambitions and reinstated sanctions on the country.
Last week, the US defence department said it would dispatch another 1,000 troops to the region to guard against such "hostile behaviour" from Iran, whom it blamed for recent attacks on oil tankers in the Gulf of Oman.
Tehran had denied its involvement in the attacks on the tankers even as it announced that over the following weeks it would increase its stockpile of low-enriched uranium past the limits agreed under the JCPOA.