Trump threatens China with more tariffs if Xi refuses meeting at G20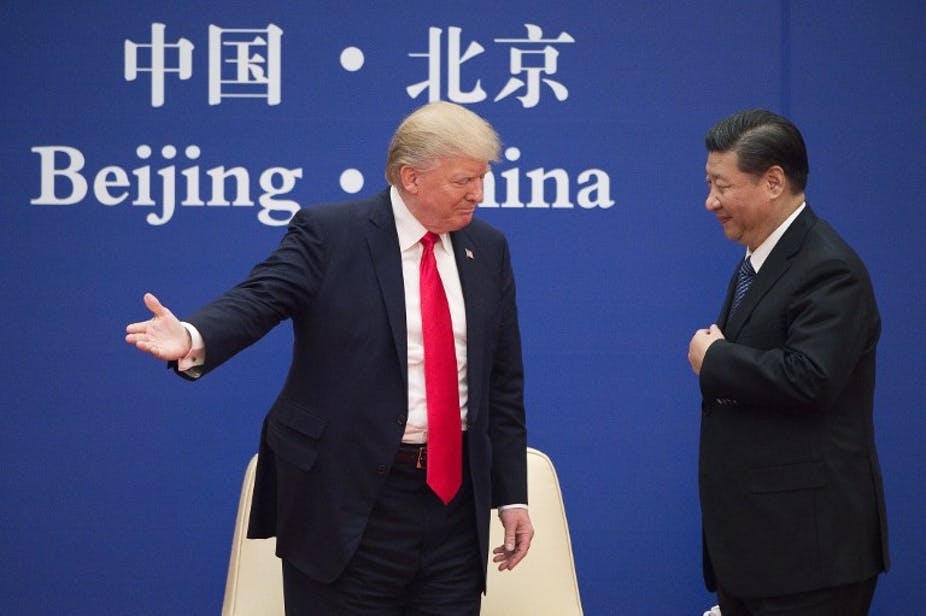 US President Donald Trump threatened China with a further hike in tariffs if President Xi Jinping refused to meet with him at the upcoming G20 summit in Japan.
In an interview with CNBC on Monday, Trump said that tariffs on $300bn-worth of Chinese goods would come into force immediately if there was no meeting at the summit scheduled for 28-29 June.
"We're expected to meet and if we do that's fine, and if we don't -- look, from our standpoint the best deal we can have is 25% on $600bn."
Trump added: "If we don't have a deal and don't make a deal, we'll be raising the tariffs, putting tariffs on more than -- we only tax 35% to 40% of what they said then they had another 60% that'll be taxed."
"I think he will go and I think we're scheduled to have a meeting. I think he'll go, and I have a great relationship with him. He's actually an incredible guy, he's a great man. He's very strong, very smart, but he's for China and I'm for the United States," he said.
"China is going to make a deal because they're going to have to make a deal," he added.
Trump also suggested once again that the deal could leave room for Huawei to be part of it.
The Chinese tech company has been battered recently, with the Trump administration blacklisting the company from trading in the US and was trying to block it company from emerging 5G telecommunications networks around the world.
"I do see it as a threat," he said Monday. "At the same time it could very well be that we do something with respect to Huawei as part of our trade negotiation with China. China very much wants to make a deal. They want to make a deal much more than I do, but we'll see what happens.
"The US is actually going to be leading very shortly. You know, we're leading in everything. As great as they are -- and they are great -- they don't have near the capability of our geniuses in Silicon Valley that walk around in undershirts and they're worth $2bn."
"Huawei is very powerful, very strong," he said in the interview. He said that he wants China to do well, but that "I don't want them to do as well as us."