Trump says 'no rush' to sign trade deal as China presses for state visit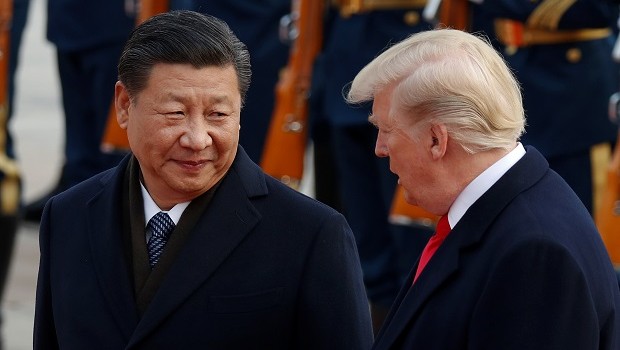 US President Donald Trump said late on Wednesday that he is in "no rush" to sign a pact with China and that he would walk away from talks if any new trade deal is not to his liking.
But his former National Economic Council chief, Gary Cohn, thought otherwise.
President Trump said he was still optimistic the US would be able to reach an agreement since "China has not been doing well. We've been doing unbelievably well".
Trump said he would prefer to work out the final details of the trade deal with counterpart Xi Jinping himself when they meet.
Yet according to sources cited by Bloomberg, the meeting between both leaders, which had been expected by some to take place in Florida, at the end of March, had now been pushed back to April, at the earliest, with China reportedly pressing for a formal state visit and not just a low-key appearance at the President's Mar-a-Lago resort.
On Wednesday, Trump also cautioned that "President Xi saw that I'm somebody who believes in walking when a deal is not done."
He was referring to his decision last month to walk out on negotiations with North Korean leader Kim Jong Un.
"We're making great deals, or we're not going to make them at all. We're going to go (with) tariffs," Trump said Wednesday.
He also insisted that any trade deal must include protection for intellectual property, which is still a major sticking point between both sides.
The two sides have agreed a tariff truce, with Trump extending the original deadline from 1 March since he felt that progress was being made.
So far, the US has imposed tariffs on $250bn-worth of Chinese imported goods and China has imposed tariffs on $110bn US goods.
Also on Wednesday, in an interview with the Freakonomics podcast, Cohn, who said he maintained a "very amicable" relationship with Trump said that America's Commander-in-Chief was "desperate" and "needs a win", Bloomberg reported.