Trump puts off state visit to Denmark after Greenland bid rejected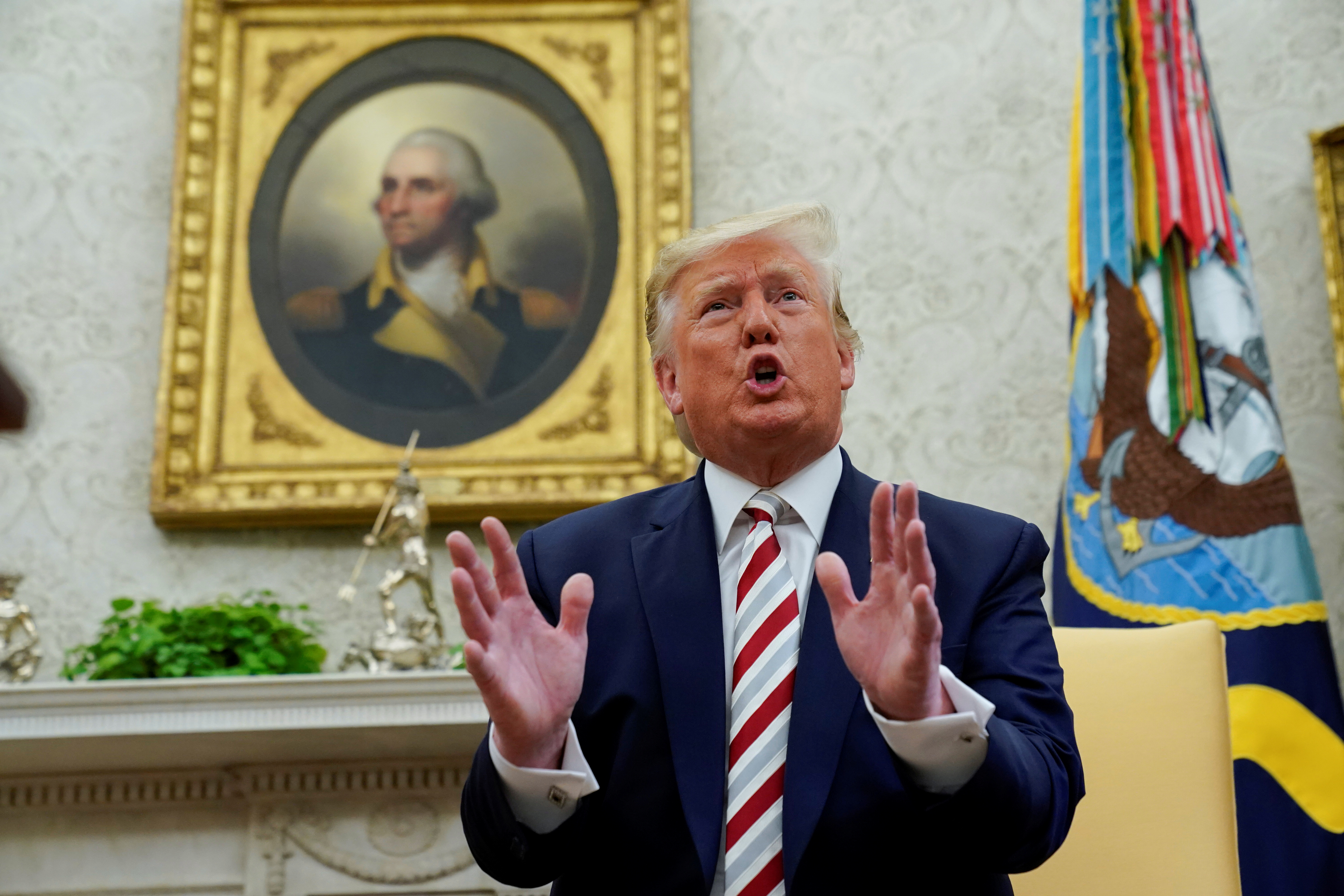 US President Donald Trump postponed a meeting with Denmark's PM Mette Frederiksen scheduled for 2 September following her rejection of Trump's bid to purchase Greenland.
"Denmark is a very special country with incredible people, but based on Prime Minister Mette Frederiksen's comments, that she would have no interest in discussing the purchase of Greenland, I will be postponing our meeting scheduled in two weeks for another time," Trump said on Twitter on Tuesday.
"The Prime Minister was able to save a great deal of expense and effort for both the United States and Denmark by being so direct. I thank her for that and look forward to rescheduling sometime in the future!" the president added.
The Danish PM stated recently that "Greenland is not for sale. Greenland is not Danish. Greenland belongs to Greenland. I strongly hope that this is not meant seriously."
Trump floated the idea to reporters on Sunday, saying: "It's something we talked about. Denmark essentially owns it, we're very good allies with Denmark."
He referred to the theoretical transaction as "essentially" a "large real estate deal," and added that "strategically it's interesting and we'd be interested, but we'll talk to them a little bit."
Morten Ostergaard, the leader of the Social Liberals that form part of the government bloc, tweeted after the delay was announced that "reality has surpassed fantasy. It cannot be that no one in the US state department told Trump in advance" that buying Greenland isn't an option.
"This is pretty hopeless. And it shows why we more than ever need to regard the EU members as our closest allies. You cannot count on this man."