Trump studying reduction of domestic US air travel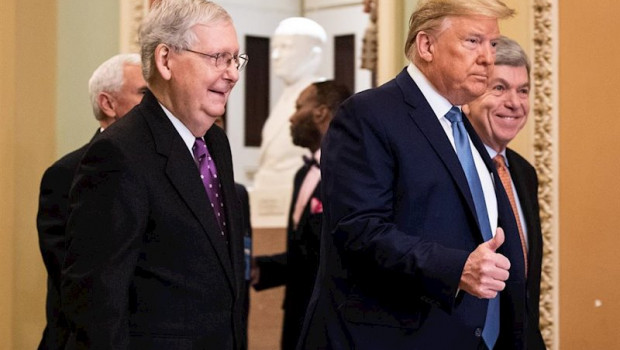 US President Donald Trump said he was considering restricting domestic US air travel in attempts to curb the spread of the coronavirus.
"We're certainly looking at it, but once you do that you really are .[...] clamping down on an industry that is desperately needed," the US president said.
"That's a calculation that we're looking at  [...] We're looking at it very strongly."
This would be yet another hit for the US airlines which have already been badly affected by the Covid-19 pandemic, with fear and travel restrictions knocking demand for air travel.
According to the Financial Times, lobby group Airlines for America, said US carriers were burning through $10bn in cash each month.
And if airlines' revenue falls to zero and stays there for the rest of the year, the industry would see a cash outflow of $40bn, according to Darryl Genovesi, an analyst at Vertical Research Partners.
From the $2trn economic relief package that Congress recently passed, around $50bn had been earmarked for passenger airlines.
Trump's remarks came as the number of US coronavirus infections climbed to 215,000 people and the death toll rose to 5,119, marking a 50% rise from Tuesday's level.