Trump could use 'national emergency' to impose tariffs on Mexico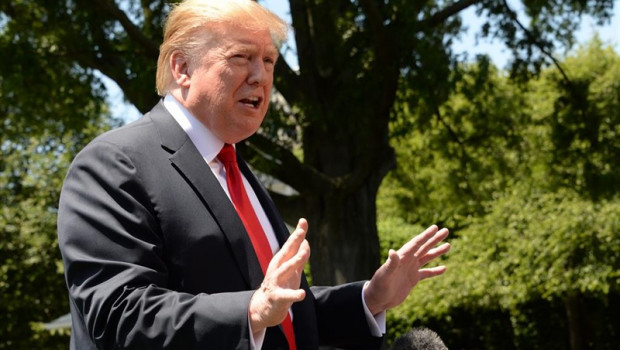 Trump could consider declaring a new national emergency in order to be able impose tariffs on Mexico.
Trump had said that he would not implement the tariffs if the flow of Central American migrants to the US is controlled by Mexico.
But given how both sides had thus far failed to reach an agreement immigration, Trump was reportedly set to pursue emergency powers due to the "the failure of the Government of Mexico to take effective action to reduce the mass migration of aliens illegally crossing into the United States through Mexico."
The White House said it was planning to impose the tariffs under the 1977 International Emergency Economic Powers Act, which allows the president to take unilateral action against an "unusual and extraordinary threat" if there is a national emergency.
Imposing tariffs on Mexico has not gone down well with part of Trump's Republican party and Congress believes Trump is overstepping his authority.
Democrats as well as some key Republicans who had voiced their opposition to the tariffs said they might take legislative action in an attempt to stop them.
"If the President does declare a national emergency and attempt to put these tariffs into place, I will introduce a resolution of disapproval to stop his overreach," said House Ways and Means Committee chairman Richard Neal on Thursday.
Still, it was thought to be unlikely that the resolution would garner enough votes.
Officials from both countries were still trying to reach a deal to avert the levies before 10 June. The two sides were understood to be discussing an agreement that would ramp up Mexico's immigration enforcement efforts and allow the US to deport Central American asylum seekers.
According to the Financial Times, the Mexican government had offered the White House a deployment of 6,000 members of the country's newly created National Guard police force to its southern border.
However, when queried, Mexican foreign minister Marcelo Ebrard had reportedly failed to answer whether Mexico would accept changes to asylum rules.