Trump hits Iran's supreme leader with latest sanctions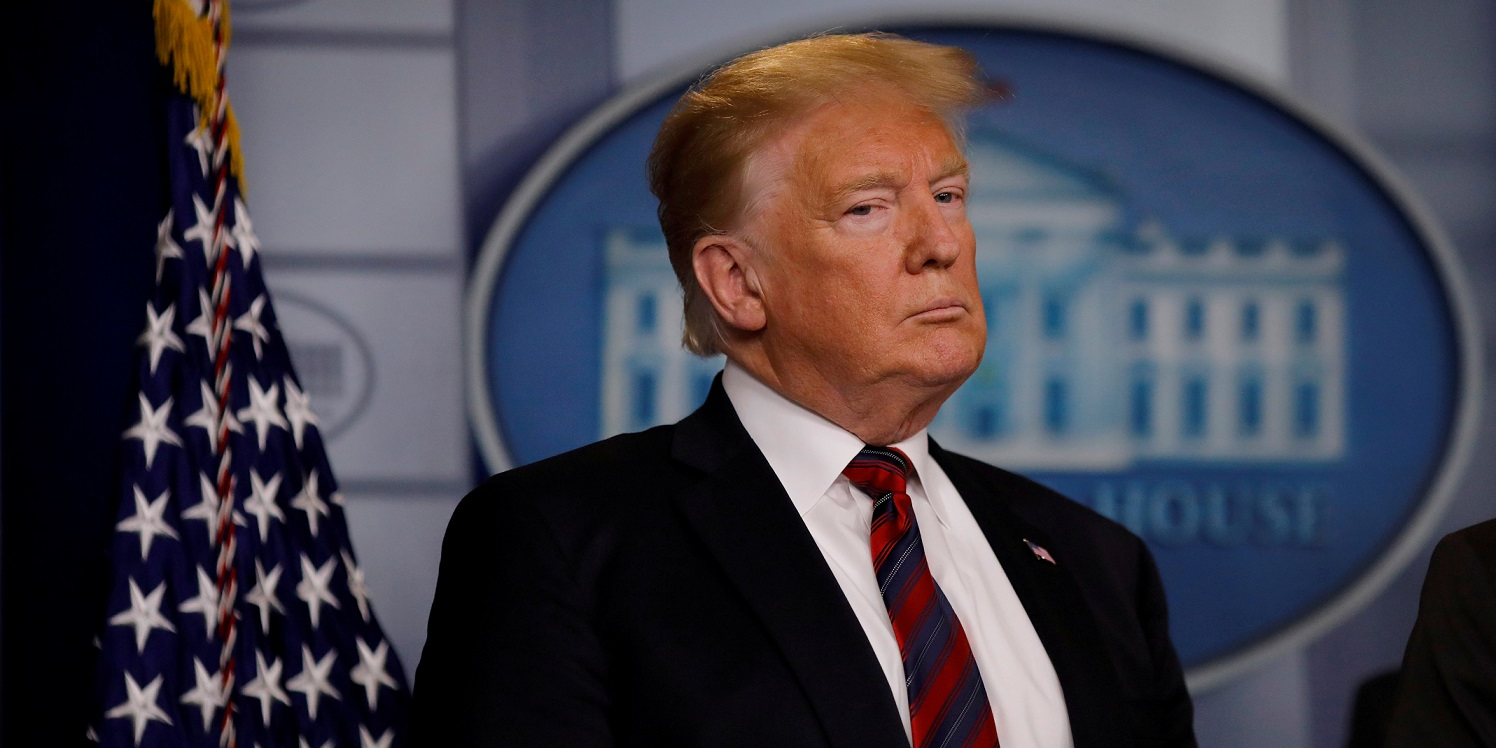 America's campaign of "maximum pressure" on Tehran continued on Monday as President Donald Trump signed an executive order imposing new sanctions on Iranian officials, including the country's supreme leader, Ayatollah Ali Khamenei,
Trump said the "hard-hitting" fresh sanctions would cut off top Iranian officials' access to financial resources.
Nonetheless, Iran saw the sanctions as highly provocative and led to suspicions by some observers that the US was pushing for regime change in the country.
"Any government with an iota of wisdom and prudence [cannot] [...] impose sanctions against the most senior authority of a country," Iranian President Hassan Rouhani said.
Trump said Khamenei was ultimately responsible for what he called "the hostile conduct of the regime" across the region.
And US Treasury secretary Steven Mnuchin said that Mohammad Javad Zarif, Iran's foreign minister, would also face sanctions "later this week".
Washington has said that its aim was not to provoke a conflict with Tehran but to prevent it from ever having a nuclear weapon.
The latest spat between the US and Iran began in 2018 after Trump unilaterally withdrew from the landmark 2015 nuclear deal which Tehran had signed with several of the world' major powers, including America.
Trump said: "I think a lot of restraint has been shown by us but that doesn't mean we're going to show it in the future."
He said the sanctions were "a strong and proportionate response to Iran's increasingly provocative actions".
Sanctions had already been placed on key sectors of the country's economy, including energy, banks and steel-making.
Trump's announcement followed weeks of rising tensions between Tehran and Washington, particularly after Iran shot down an unmanned US drone, with US military strikes against Iran having been averted only at the last minute.
Also during the previous week, the US defence department said it would dispatch another 1,000 troops to the region to guard against "hostile behaviour" from Iran, whom it blamed for recent attacks on oil tankers in the Gulf of Oman.
Tehran had denied its involvement in the attacks on the tankers even as it announced that over the following weeks it would increase its stockpile of low-enriched uranium past the limits agreed under the JCPOA.