Trump considers rejoining TPP if presented 'better' terms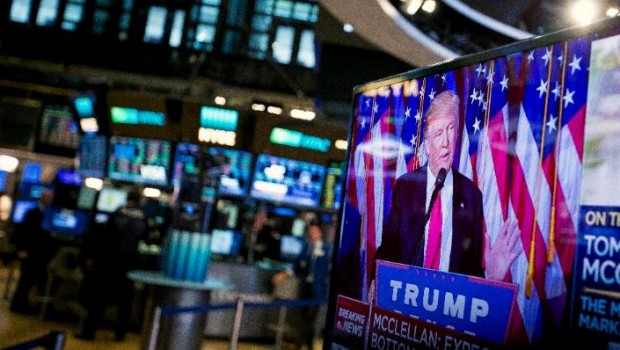 Donald Trump directed officials to look into the possibility of rejoining the very same Asia-Pacific trade pact he withdrew from after taking office, while expressing optimism over a deal with China.
After the President sent markets into a stir on Twitter by escalating tensions as a result of his threats to impose new tariffs on more than $100bn worth of Chinese products, Trump said the two nations could end up not levying any tariffs on each other after all.
"Now we're really negotiating and I think they're going to treat us really fairly," Trump said during a meeting with Republican party governors and lawmakers.
"I think they want to."
Trump's comments were seen as a signal that his administration was willing to stand down from its back and forth tariff threats against another of the world's largest economies.
The President publicly mulled over the idea of rejoining the Trans-Pacific Partnership back in January, and US Commerce Secretary Wilbur Ross noted that the White House would need to see proven action from Beijing before it would be able to reach any kind of deal.
In a Twitter post on Thursday night, Trump said the US "would only join TPP if the deal were substantially better than the deal offered to Pres. Obama. We already have BILATERAL deals with six of the eleven nations in TPP, and are working to make a deal with the biggest of those nations, Japan, who has hit us hard on trade for years!"
Earlier that day, Japan, the biggest economy currently covered by the agreement, welcomed Trump's interest in rejoining the TPP but claimed it was not interested in any partial renegotiation.
"If these comments mean that President Trump is correctly evaluating the significance and effects of the TPP, then we welcome them," said Toshimitsu Motegi, the minister in charge of TPP.
"The deal is a balanced one, like fine glassware, and it would be extremely difficult to renegotiate or change just one part of it," he added.
Trump, who withdrew the US from the accord in his very first week in office, claimed that the pact, which was conceived as a counterweight to China's rising economic power, had been negotiated under the administration of former President Barack Obama but had never been approved by Congress.
Senator Ben Sasse, a Republican from Nebraska who was present at Trump's meeting on Thursday, said. "He multiple times reaffirmed the point that TPP might be easier to join now."
The news brought opponents of the multilateral trade pact out of the woodwork, AFL-CIO President Richard Trumka, head of the main trade union group, said the TPP "was killed because it failed America's workers and it should remain dead."
Meanwhile, across the aisle, Democrat Senator Sherrod Brown, said he was "very open to a new TPP" assuming it contained strong labour rights protections and currency provisions.
"You'd need a whole renegotiation," he said.
One White House official said that even though Trump preferred to negotiate bilateral trade deals, a multilateral deal with the TPP countries could potentially counter Chinese competition and would also be significantly faster than negotiating one-on-one deals with individual nations.