Trump calls on Congress to approve USMCA, grant greater trade powers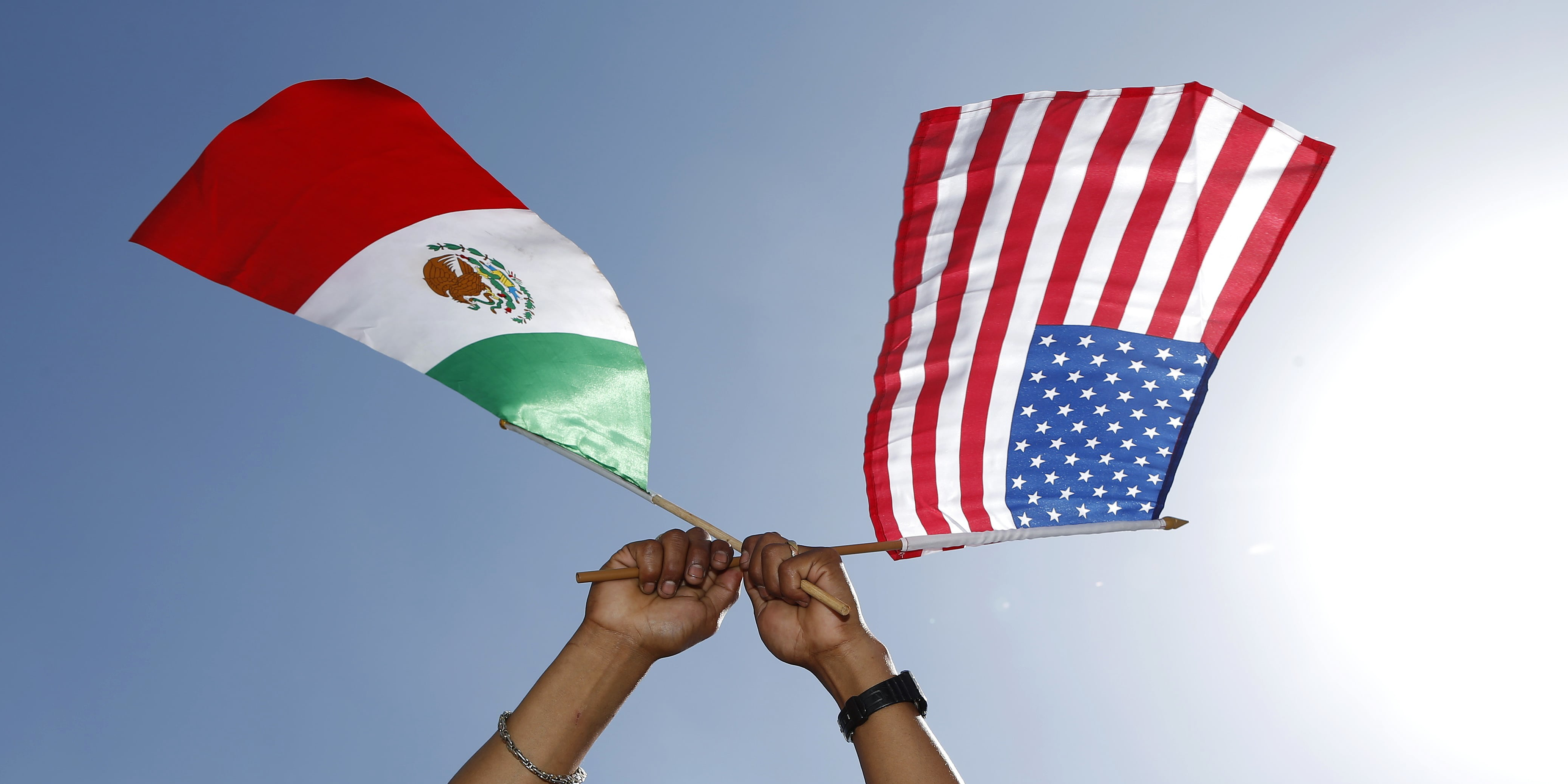 The US President called on Tuesday evening for lawmakers to support his revamped trade deal with Mexico and Canada, even as Congress moved to curtail his ability to impose new tariffs.
In his annual State of the Union address, Donald Trump urged Congress to approve the new US-Mexico-Canada Agreement, arguing that it would accelerate the return of factory jobs to the States and bolster American agriculture.
"I hope you can pass the USMCA into law so that we can bring back our manufacturing jobs in even greater numbers, expand American agriculture, protect intellectual property, and ensure that more cars are proudly stamped with our four beautiful words: Made in the U.S.A.," Trump told Congress.
His efforts thus far have been stymied by Congress, where key lawmakers from both sides of the aisle have insisted that Trump first dial-back on the tariffs placed on steel and aluminium imports from its northern and southern neighbours.
Some Democrats were also asking that the negotiations be reopened in order to strengthen provisions in the deal covering workers' protection.
Trump also made a public appeal for the approval of the US Reciprocal Trade Act drafted by one of his lieutenants, Peter Navarro.
The bill would allow the US to levy tariffs on those goods which the President deemed were the target of higher levies, whether in the form of tariffs or otherwise, from abroad.
Yet just the week before, a bipartisan group of legislators had brought legislation to the floor of both chambers of the US Congress that would limit Trump's powers when it came to international trade.
America's President also had some words for China, calling for any new deal to not just rectify the historical trade imbalance but to also include real structural to put an end to unfair trade practices and protect jobs in the US.
US Trade Representative, Robert Lighthizer, and Treasury Secretary, Steve Mnuchin, were scheduled to travel to Beijing during the following week to help prepare a meeting between Trump and Chinese President, Xi Jinping, at the end of the month.