Trump calls Fed incompetent and accuses it of harming US economy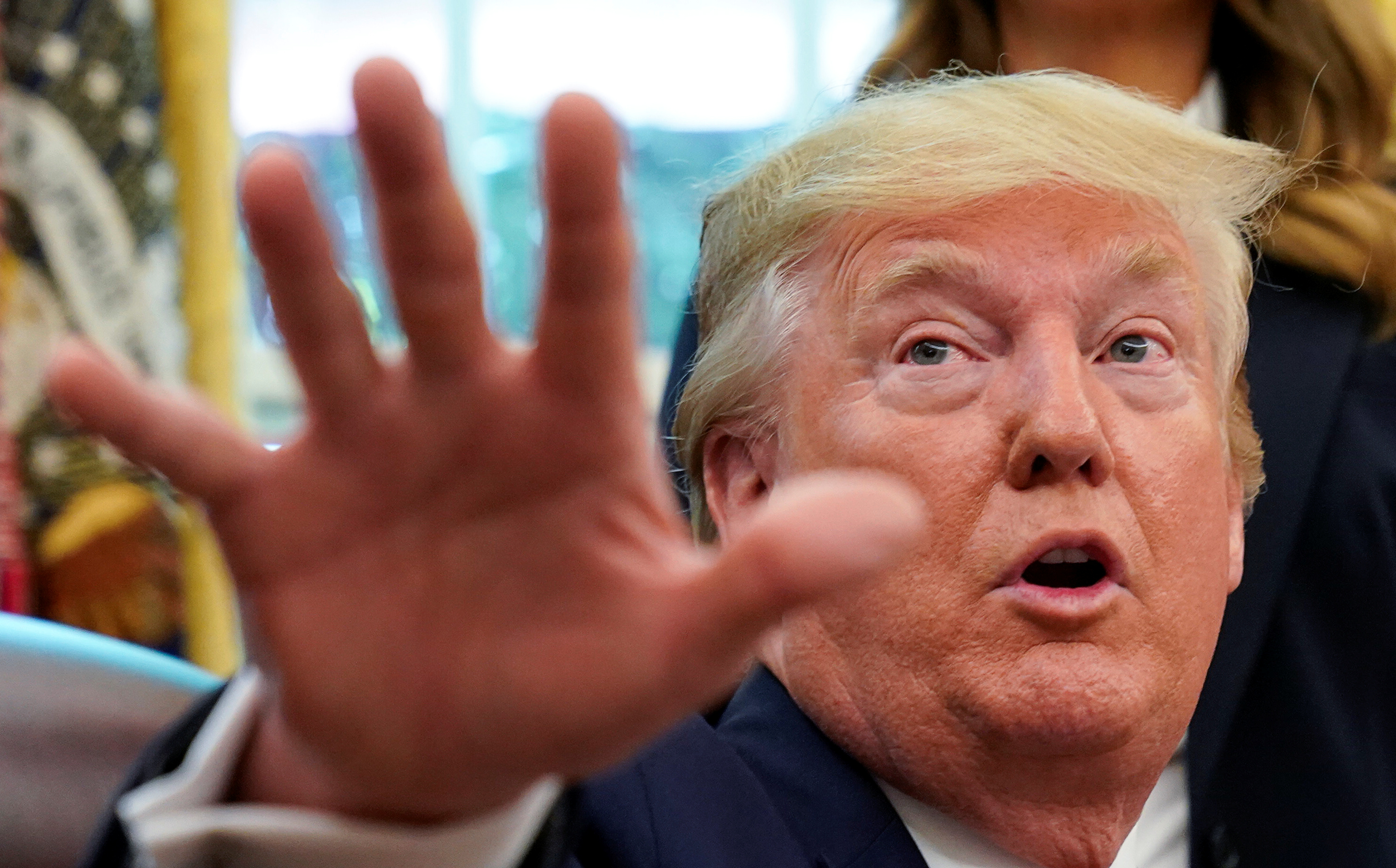 US President Trump on Wednesday accused the Federal Reserve of doing more harm to the US economy than China and urged it to cut interest rates to aid his trade agenda.
In a series of tweets Trump said: "Three more Central Banks cut rates." Our problem is not China - We are stronger than ever, money is pouring into the U.S. while China is losing companies by the thousands to other countries, and their currency is under siege.
"Our problem is a Federal Reserve that is too proud to admit their mistake of acting too fast and tightening too much (and that I was right!). They must Cut Rates bigger and faster, and stop their ridiculous quantitative tightening NOW. Yield curve is at too wide a margin, and no inflation! Incompetence is a terrible thing to watch, especially when things could be taken care of sooo easily.
"We will WIN anyway, but it would be much easier if the Fed understood, which they don't, that we are competing against other countries, all of whom want to do well at our expense!"
The Fed has maintained higher interest rates than other central banks due to the strength of the US economy - at least relative to some other countries - and due to financial stability considerations, even as the Trump administration is still trying to reach a trade agreement with China.
It wasn't the first time that Trump bashed the Fed, having previously accused the country's monetary authority of hindering the economy by raising rates four times in 2018. Nevertheless, the Fed did cut rates in July amid the economic uncertainty triggered in no mean part by Trump's trade war.
Trump's latest attack on the Fed came as trade tensions with China were running particularly high after the president announced a fresh batch of tariffs on $300bn-worth of Chinese goods during the preceding week.