Trump attacks Federal Reserve for not cutting rates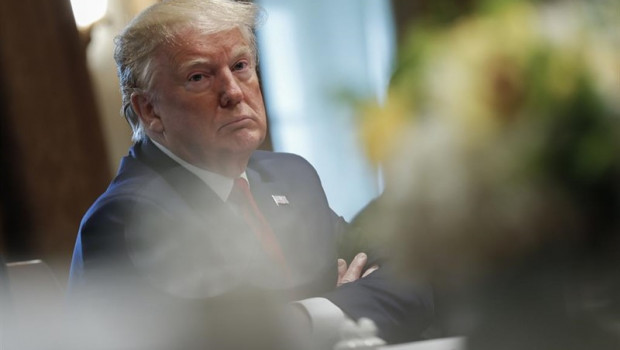 Donald Trump has taken another swipe at the Federal Reserve, claiming that the Dow Jones Industrial Average could have been "thousands of points higher" if the central bank had not 'blown it'.
The US president has long been critical of the Fed and in particular of chair Jerome Powell, whom he appointed in February 2018. Last week, the central bank voted at its monthly meeting to keep interest rates on hold, despite growing concerns about the impact on the US of a slowing global economy and Trump's increasingly bitter trade war with China.
Powell signalled during the previous week that the bank could move to cut rates as early as its July policy meeting if needed, saying: "We felt that it would be better to get a clear picture of things. We will act as needed, including promptly, if that's appropriate."
Trump, who believes the Fed was too quick to put up rates last year, did not appear to agree with the Fed's approach, however. Bloomberg initially reported that Trump had discussed removing Powell, who like all Fed chairs was appointed for a four-year term.
The president subsequently denied the reports – though insisted on NBC's Meet the Press he could remove Powell if he wanted – but on Monday continued to show his displeasure with the country's monetary authority.
He tweeted: "Despite a Federal Reserve that doesn't know what it is doing – raised rates far too fast (very low inflation, other parts of the world slowing, lowering & easing) & did large scale tightening, $50 Billion/month, we are on course to have one of the best Months of June in US history."
He continued in another tweet: "Think of what it could have been if the Fed had gotten it right. Thousands of points higher on the Dow, and GDP in the 4's or even 5's. Now they stick, like a stubborn child, when we need rate cuts, & easing, to make up for what other countries doing against us. Blew it!"