Trump and top advisers to discuss China trade tariffs on Thursday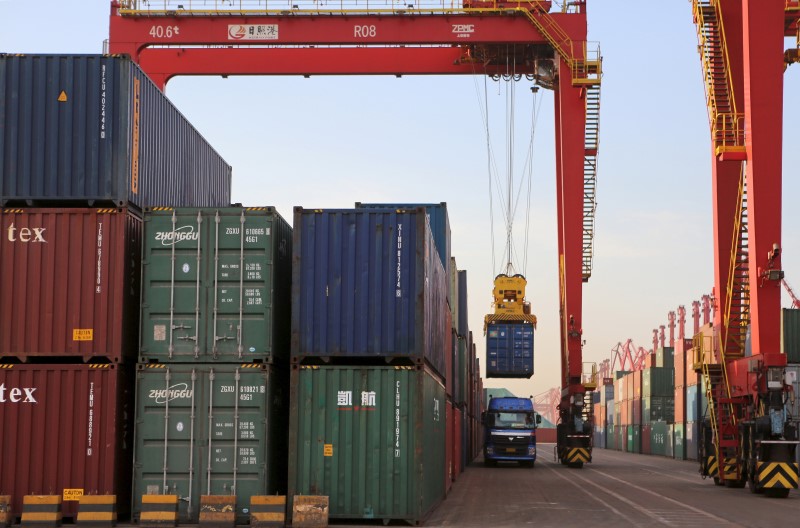 The US President and his top councillors on economic and trade issues will meet on Thursday to analyse whether or not to proceed with fresh trade tariffs on nearly $160.0bn-worth of Chinese exports on 15 December.
Citing two sources familiar with the Trump administration's plans, Reuters said that US Trade Representative, Robert Lighthizer, Treasury Secretary, Steven Mnuchin, were expected to take part, together with national economic council director, Larry Kudlow, and Peter Navarro.
Reuters also cited "one person briefed on the situation" as saying that a decision to move ahead with the trade levies could "scuttle" the ongoing trade talks with China for the remainder of the US president's current term.
The report led the often vocal editor of China's Global Times, who some consider a mouthpiece for the country's Communist party, to post a message on his Twitter account saying: "Impose tariffs, China will surely retaliate, such a trade war escalation scenario has been played several times.
"Washington won't be so naïve to still believe it can crush China, will it? A trade war that doesn't result in a trade deal will only be completely denied by history."
On a relate note, according to Fox Business News, the day before US Senator, Chuck Grassley, told the broadcaster that he did not think that the tariffs would hit Chinese goods on 15 December.
Grassley reportedly said: "A conversation I had Monday, that I won't say who it was with, didn't deal with tariffs, but it would tell me that tariffs will not be imposed on Dec. 15, and we could possibly be close to an agreement with China."