Trade truce sees investor sentiment soar in Germany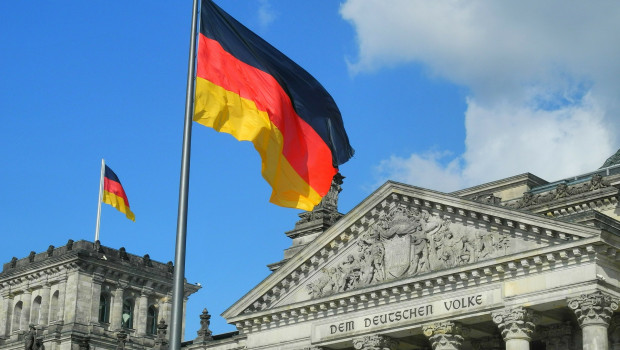 German economic sentiment has surged to a near five-year high, research published on Tuesday showed, as trade tensions between China and the US began to thaw.
The widely-followed monthly indicator of economic sentiment survey by the ZEW research institute was 26.7 in January, a significant jump on December's reading of 10.7 and well above expectations for 15.0. It was the highest reading since July 2015.
ZEW attributed the improved outlook to the phase one trade deal signed by Beijing and Washington last week after months of tense negotiations. The damaging trade war between the two countries has weighed heavily on the global economy, with manufacturing and export-reliant economies such as Germany's particularly badly hit.
The survey also found that the assessment of the current situation in Germany had strengthened to -9.5 in January from -19.9 in December, while the index for expectations for the eurozone as a whole was 25.6, a 14.4 point improvement on the previous month.
"The continued strong increase is mainly due to the recent settlement of the trade dispute between the USA and China," said ZEW president Achim Wambach. "This gives rise to the hop that the trade dispute's negative effects on the German economy will be less pronounced than previously thought.
"In addition, the German economy developed slightly better than expected in the previous year."
Wambach cautioned, however, that while the outlook had improved, "growth is still expected to remain below average".
Claus Vistesen, chief eurozone economist at Pantheon Macroeconomics, called the survey "another solid investor sentiment report in the eurozone, which isn't hugely surprising. After all, markets are still doing great and economic policymakers remain committed to their pledge of support.
"This glass-half full look at the world is clearly visible by the widening positive spread between rising expectations and a still-subdued current situation gauge, which is usually a bullish signal from this indicator."
Daniela Ordonez, eurozone economist at Oxford Economics, said: "Today's jump in the ZEW sends a positive signal for the economic outlook at the start of the new year.
"The conclusion of the phase one trade deal is encouraging, while the approval of the withdrawal agreement by the UK parliament finally removes a no-deal Brexit scenario. The skies have not cleared completely, however. The re-emergency of trade tensions cannot be ruled out, there is still an important risk of new trade frictions between the UK and the European Union, and a potential rise in oil prices amid US-Iran tensions or the Libya conflict is a fresh threat.
"Overall the big picture remains one of weak economic growth ahead in the eurozone."