Trade talks have achieved 'major advance', China says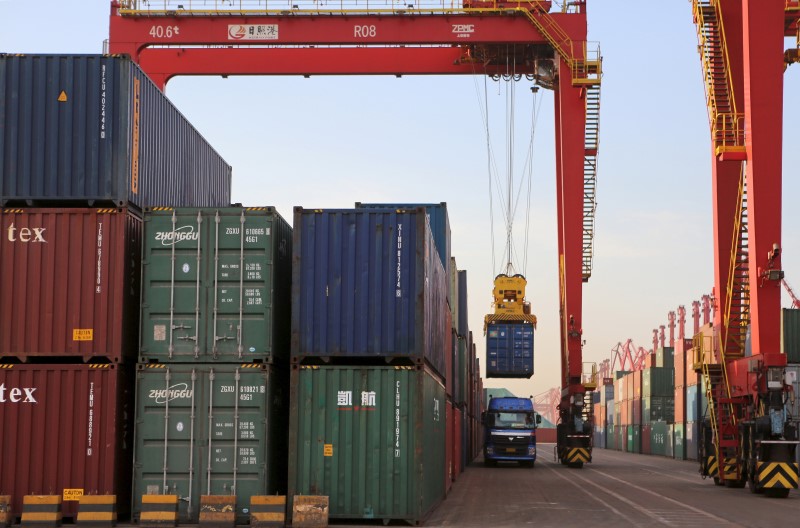 China confirmed that it has reached an agreement with Washington on a phase-one trade deal, including the roll-back of some US tariffs and the cancellation of the new duties that both sides had been preparing to impose on 15 December.
The Wall Street Journal story on the China Deal is completely wrong, especially their statement on Tariffs. Fake News. They should find a better leaker!

— Donald J. Trump (@realDonaldTrump) December 13, 2019
Speaking on Friday afternoon, Chinese vice commerce minister, Wang Shouwen, said the US had agreed to lift tariffs on Chinese exports in stages and that a second round of trade talks would begin immediately and not, as many observers had been expecting, after the next US presidential elections.
The text of the deal and the details of Chinese agricultural purchases from the US would be published later, added Ning Jizhe, the Vice Chairman of the National Reform and Development Commission.
The two sides reportedly also agreed to proceed as quickly as possible with the legal review and translation of the accord and on the arrangements for the signing ceremony.
Chinese officials labelled the deal a "major advancement" and said that it was "consistent" with the country's reform goals and that Beijing would increase its imports from the US and others.
And one of the officials said that "without doubt" imports of US farm goods would increase "significantly".
They also stressed that cooperation should be based on market principles and the World Trade Organisation's rules.
As they were speaking, the US President said on his personal account on social media platform Twitter: "we have agreed to a very large Phase One Deal with China.
"They have agreed to many structural changes and massive purchases of Agricultural Product, Energy, and Manufactured Goods, plus much more. The 25% Tariffs will remain as is, with 7 1/2% put on much of the remainder."