Top Shi'ite cleric adds voice to calls for reforms in Iraq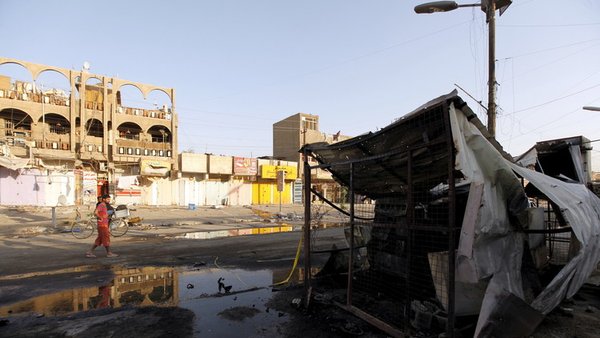 The top Shi'ite cleric in Iraq has expressed concern that the nation's government will not follow through with reforms it had promised in order to defuse protests, according to a senior UN official.
Jeanine Hennis-Plasschaert, UN mission chief in Iraq, met with Grand Ayatollah Ali al-Sistani on Monday and later told a press conference that the religious leader had made it clear he supported "serious reforms in a reasonable period of time".
"The marjaiyah also expresses its concerns that the political forces are not serious enough to carry out these reforms," added Hennis-Plasschaert.
Iraqi citizens who want changes made to the country's corruption-ridden political system, more jobs and functioning public services first took to the streets on 1 October.
Since then, at least 319 have been killed at demonstrations, with security forces often using live ammunition against protesters.
The UN mission has called on the Iraqi government to immediately take steps to end the crisis by releasing detained protesters, opening investigations into excessive force and making new electoral law proposals, along with other measures.
Senior Iraqi politicians, including President Barham Saleh and Prime Minister Adel Abdul Mahdi, have agreed that the nation is in need of radical reform and said they were preparing to "review the ruling system and the constitution".
Washington was among those to welcome the UN's proposals, with a White House spokesperson calling for a halt to the violence against protesters and urging President Salih to fulfill his promise to pass electoral reform and hold early elections.