Trump and top Democrats trade blows over US government shutdown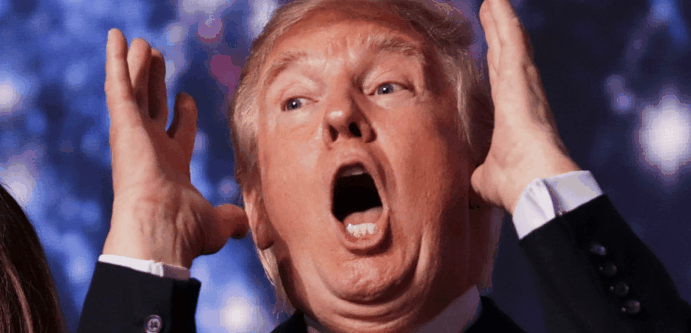 US President Donald Trump used his first televised address to the American people to blame Democrats for the continuing government shutdown, now the second longest in history.
Speaking on Tuesday evening, Trump once again insisted on funding his long-promised US-Mexico border wall and called the situation on the country's southern boundary "a humanitarian crisis, a crisis of the heart and a crisis of the soul".
He did stop short, however, of declaring a national emergency, which he has threatened to do if the newly Democrat-dominated House of Representatives continue to deny funding to the wall.
But the continued government shutdown means that hundreds of thousands of federal employees are still not being paid as work ceased across nine federal departments, while national parks and immigration courts remain closed.
In a joint reply with Senate minority leader Chuck Schumer, House Speaker Nancy Pelosi demanded that Trump end the shutdown and accused him of "holding the American people hostage" in the pursuit of wasting billions of taxpayer dollars on "an expensive and ineffective wall" that he had always promised would be paid for by Mexico.
Trump is demanding $5.7bn (£4.5bn) be allotted to his campaign promise of a steel barrier between the two nations, though stated that an as-yet-unratified revamp of the North American Free Trade Agreement would pay for the wall, a claim which has been widely disputed by economists.
A total cost for the wall is still unknown, with Trump having provided figures ranging between $8bn and $12bn, the Department for Homeland Security estimating between $21.6bn and $25bn and Senate Democrats stating it could cost nearly $70bn to build and $150m a year to maintain.
Democrats argue that a cheaper and more effective solution to problems on the Mexican border would be the maintenance of existing border fencing, new vehicle scanning technology at ports of entry, and hiring more personnel.
Pelosi and Schumer also criticised Trump's administration for its treatment of women and children at the border and called for the welcoming of legal migrants and refugees.
"The symbol of America should be the Statue of Liberty, not a thirty-foot wall," said Schumer.
Related to all of the above, on Wednesday afternoon, ratings agency Fitch warned that its rating on the United States's long-term sovereign debt might be cut later in 2019 from its then curent level of AAA - the highest grade possible - if the partial governmen shutdown continued until 1 March.
In particular, the agency's global head of sovereign ratings, James McCormack, was concerned that an extened shutdown might see Washington hit its legal debt ceiling, which could hamper budget negotiations.
"If this shutdown continues to March 1 and the debt ceiling becomes a problem several months later, we may need to start thinking about the policy framework, the inability to pass a budget [...] and whether all of that is consistent with triple-A."