Tech giants call for US funding of semiconductor chip production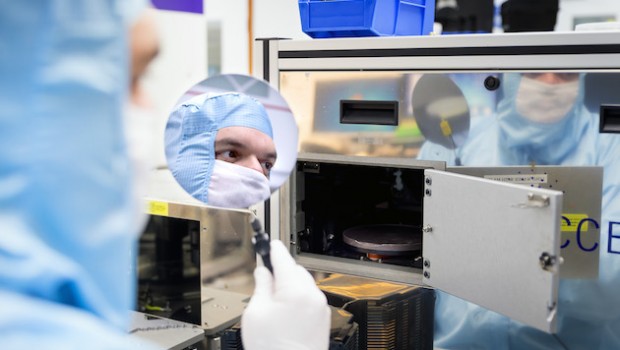 Top tech giants Apple, Microsoft and Google joined top chip-makers in calling for the US government to subsidise chip manufacturing amid a global supply shortage.
The tech companies joined chip-makers such as Intel in plans to create a new lobbying group to press for government aid.
The newly formed Semiconductors in America Coalition said on Tuesday it has asked Washington to provide funding for the CHIPS for America Act. President Joe Biden has already asked Congress to provide $50bn to the cause.
"Robust funding of the CHIPS Act would help America build the additional capacity necessary to have more resilient supply chains to ensure critical technologies will be there when we need them," the group said in a letter to Democratic and Republican leaders in both houses of the US Congress.
The shortage has affected the technology and the automobile industries alike, leading companies across various sectors to cut their production plans and to change their outlooks for the following quarters.
Initially, the problem was caused by a temporary delay in supplies as factories shut down during the first lockdown following the onset of the coronavirus pandemic in March of 2020.
Production was now back to normal but a new surge in demand driven by consumers' changing habits meant that the shortage had reached a crisis point.
US Commerce Secretary Gina Raimondo plans to hold a meeting with senior US auto industry leaders and other industry officials later in May to discuss the shortage.
The meeting will include General Motors, Ford Motor and Stellantis, Reuters reported on Monday.