Swiss National Bank unexpectedly hikes rates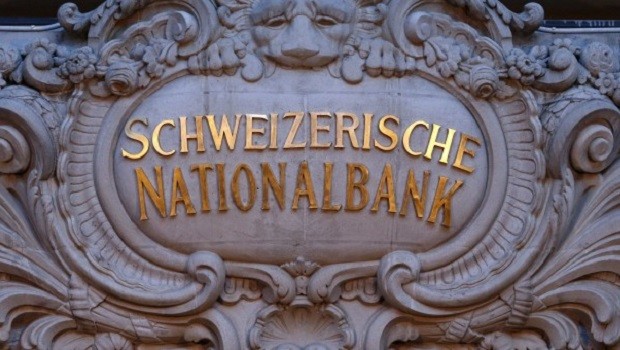 The Swiss National Bank unexpectedly lifted interest rates on Thursday for the first time in 15 years.
The Bank lifted its policy rate from -0.75% to -0.25%, where it has been since 2015. It marked the first hike by the SNB since September 2007.
The SNB said: "The tighter monetary policy is aimed at preventing inflation from spreading more broadly to goods and services in Switzerland.
"It cannot be ruled out that further increases in the SNB policy rate will be necessary in the foreseeable future to stabilise inflation in the range consistent with price stability over the medium term. To ensure appropriate monetary conditions, the SNB is also willing to be active in the foreign exchange market as necessary."
On Wednesday, the US Federal Reserve increased interest rates by 75 basis points - its biggest hike since 1994. Meanwhile, the European Central Bank indicated last week that it would lift rates in July in the face of surging inflation.
David Oxley, senior Europe economist at Capital Economics, said: "Given its history of unscheduled announcements, we think it more likely than not that the Bank will raise rates again, to zero or even into positive territory, before the next scheduled meeting, in September.
"The shifting global policy landscape means it was always a case of 'when' rather than 'if' the SNB would start to normalise its policy settings. As a result, as policy shocks go, today's decision is not in the same league as the 'Frankenshock' in 2015. Nonetheless, whereas 2 of 26 respondents to a Reuters survey had predicted a 25bp hike today, a 50bp move blindsided all us SNB-watchers."
ING said: "Given the inflation forecasts and the economic environment, we believe that a further 25bp rate hike is to be expected this year, but we think it unlikely that the SNB will go further than that this year. In our view, once the policy rate moves to 0%, any further rate hikes would be for 2023. The SNB should therefore be less aggressive in its rate hikes than the ECB."
The Swiss franc surged on the news and by 1030 BST was up 1.7% against the euro at 0.9793.
The SNB also upped its inflation forecasts. The Bank now expects 2.8% for 2022, 1.9% for 2023, and 1.6% for 2024. This is up from a previous forecast of 2.1% for this year and 0.9% for the two following years. The SNB also said on Thursday that it still anticipates GDP growth of around 2.5% this year.