Surge in electric car sales applies strains global battery supply chain, says Oxford Economics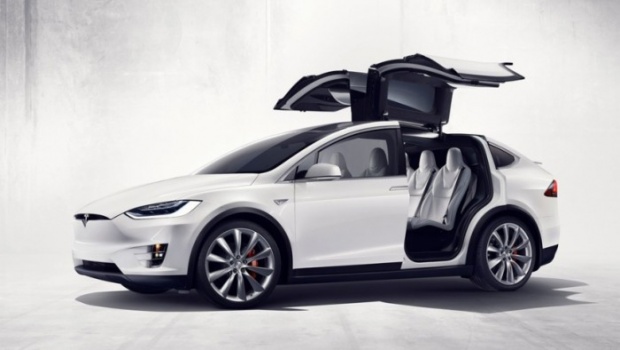 Over the past few years the belief that electric vehicle sales would rise exponentially, and that the automotive industry as a whole was heading into a period of rapid technological change, took off on the back of heightened concerns about air quality and global warming.
With Tesla leading the charge with its solely electric vehicle range, sales of EVs have seen a global uptick, even if from a low base, as pure battery-powered vehicle saw sales jumped 67% in 2017; however, they still accounted for a mere 1% of global car sales.
On Tuesday, Dan Smith, the director of commodity services at Oxford Economics, looked into some of the bottlenecks resulting from commodities and the risks around several new emerging technologies, noting that lithium batteries, in particular, will provide a new way forward for motive power – threatening to disrupt major commodity markets such as oil, steel, copper and aluminium.
"While there has been a lot of excitement about the potential for lithium batteries, there is also a lot of confusion about whether there will be significant bottlenecks in terms of the supply chain for key commodities," Smith said in a Tuesday morning research briefing.
"In part, this is because there are a large number of different types of lithium battery types being developed in an attempt to move away from traditional automotive/industrial battery technologies, which have largely relied on nickel and lead," he continued.
Smith said that while Tesla chose one method, an NCA battery for its cars with a cathode made of lithium and then a combination of 85% nickel and 15% aluminium, Nissan had opted to go for a lithium-manganese based battery for its Nissan Leaf. Both contained significant amounts of graphite for the anode and while aluminium, graphite and manganese were pretty abundant, concerns had been raised about lithium and cobalt supplies.
Lithium, a metal that is widely available in terms of reserves with an estimated 14Mt in global reserves available, according to US Geological Survey data, the vast majority of which is located in Chile, China, Argentina and Australia, is extracted either via a low-cost process of evaporating brine, which relies on a slow natural evaporation method or via a more expensive hard-rock mining process.
Cobalt presents a potential bottleneck for EV producers, with production of the metal likely to remain a major challenge for the next 5-10 years, especially given how the global industry was incredibly reliant on the Democratic Republic of Congo - which holds more than half the global mine production of the mineral.
Another problem regarding the use of cobalt was that it is mainly a by-product of copper and nickel, meaning that supply is very unresponsive to demand, resulting in tremendous price volatility.
Smith said, "Overall the challenge for EV battery producers is to optimise the trade-off between battery performance, safety and cost, all while building a reliable supply chain and efficient recycling systems for old batteries. For the next 5-10 years, the likelihood is that obstacles to growth from the commodities supply chain are likely to remain enormous, preventing a runaway expansion of the EV market."
"The commodities supercycle from 2001 to 2008 offers important lessons: a massive demand boom was eventually accommodated, but not before bottlenecks occurred across a range of commodity markets and parts of the supply chain, causing prices to rise dramatically. Many of the obvious bottlenecks for cobalt and lithium can only be resolved over many years, rather than months or weeks leaving prices to allocate material to the highest bidder," he concluded.