Strong consumer spending sees German economy rebound in Q3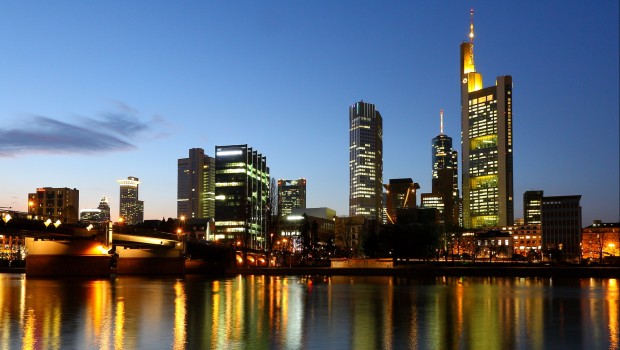 Germany's economy rebounded strongly in the third quarter, official data showed on Tuesday, after lockdown restrictions were eased and consumer spending surged.
According to the Federal Statistics Office, Germany's gross domestic product rose by 8.5% in the three months to 30 September, once adjusted for price, seasonal and calendar variations. That reversed the second-quarter's 9.7% slide and was a marginal improvement on the initial estimate of 8.2%.
However, on a seasonally-adjusted basis, GDP was still 4.0% lower than that the fourth quarter of 2019, the final three-month period before the global Covid-19 crisis, Destatis said. It was also down on the third quarter of 2019, off 3.9%.
Supporting the better-than-expected quarter-on-quarter improvement was strong household expenditure, which jumped 10.8% compared to the second-quarter's 11.1% plunge. The figures were boosted by a sharp rebound in services spending and a temporary reduction in VAT rates, announced in June.
Exports also rose, up 18.1% compared to the second quarter, while imports improved by 9.1%.
"Thus the Germany economy could offset a large part of the massive decline in GDP recorded in the second quarter due to the coronavirus pandemic," Destatis noted.
Government spending also ticked up, ahead 0.8% following a 2.2% rise in the second quarter.
But while gross fixed capital spending in machinery and equipment increased 16.0%, in construction it fell 2.0%. Overall, gross capital investment fell 5.4%, which Claus Vistesen, chief eurozone economist at Pantheon Macroeconomics, said indicated a "significant" reduction in stocks and underlined the otherwise sharp rebound in net capex.
In line with many other European countries, autumn saw a resurgence in Covid-19 cases in Germany, the European Union's largest economy, and a fresh round of lockdown measures were introduced from 2 November.
Vistesen said: "Looking ahead, consumer spending, mainly on services, will take a big hit in the fourth quarter, reflecting lockdown and restrictions in many key sectors, but the investment numbers are now an outlier to the upside.
"The volatile construction component usually posts a strong gain after a string of declines, regardless of the underlying trend, and while net investment in manufacturing will slow, sharply, we now suspect inventories will snap back, lifting gross investment.
"We are fairly confident that the rest of the major economies will post very grim fourth-quarter GDP data, but we are now less sure about Germany."