South African police raid Gupta compound as part of Zuma corruption probe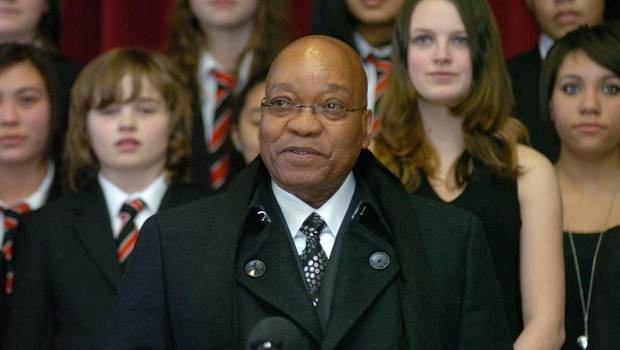 Armed police raided the luxurious South African home of the Gupta family on Wednesday as part of an effort to confirm corruption allegations made against the brothers and controversial president Jacob Zuma, who was ordered to stand down as head of state by the ruling African National Congress on Tuesday.
The raid reportedly resulted in two arrests, one of which was of an unnamed Gupta family member, and came shortly after rumours began to circulate that Zuma was gearing up to tell the African nation that he would resign after nine scandalous and economically regressive years in office.
After satellite trucks had taken up pride and place outside Pretoria's Union Buildings, the home of South Africa's government, Malusi Gigaba, the country's finance minister, said Zuma would speak at 0800 GMT, and while Zuma's office stated there was no "official communication" regarding an impending address, it did warn media outlets to wait.
The raid on the Gupta compound was seen as an escalation of pressure put on Zuma and those who had helped him keep his role in office for so long.
Twelve officers from the South African police's Hawks unit blocked off the street leading to the Gupta's Johannesburg residence in Saxonwold and within minutes an unmarked police van had left the compound to the cheers and jeers of local residents, according to Reuters.
Hawks spokesman Hangwani Mulaudzi claimed the raid was part of an ongoing investigation into accusations of influence peddling.
"We're not playing around in terms of making sure that those who are responsible in the so-called state capture, they take responsibility for it," Mulaudzi said.
Mulaudzi did not give any details as to exactly what had been seized, nor did he mention if any of the Gupta's business premises would also be raided, but noted that a full statement would be released later.
The rand strengthened 0.5% against the US dollar after news of the raid began to circulate, as it had often done following any indication that Zuma's political departure was approaching.
Ahead of a possible announcement, the US dollar was trading 0.81% lower to 11.8677 versus the South African rand.