South Africa to avoid strict curbs, WHO urges caution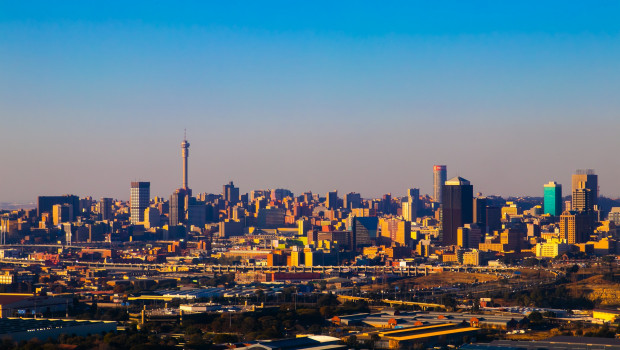 South African officials decided not to reimpose mobility restrictions in the wake of the detection of the new Covid-19 variant in the country that had been dubbed Omicron.
In televised remarks, South African president, Cyril Ramaphosa, said the country would remain on the lowest alert level with the decision set to be reviewed in one week´s time.
He was speaking shortly after the meeting of the National Coronavirus Command Council.
Ramaphosa stressed that it was not yet clear how exactly the virus would behave going forward.
He also criticised the travel bans that had been imposed by several countries in response to the new variant, labelling them "completely unjustified", and called on "wealthy nations" to support developing ones' access to vaccines.
The president also urged South Africans to get vaccinated, saying that "we still have too many people who are expressing doubt and who are resisting getting vaccinated."
Nevertheless, as of late October, HIV patients in South Africa were not yet eligible for so-called 'booster' shots.
In an interview with Sky News, on Sunday, Dr. Barry Schoub, the chair of the country's ministerial advisory committee on Covid, said that it would be "logical" if the high prevalence of Omicron in southern Africa was having an impact.
"And under conditions where it is mutating - particularly in people who might be partially immunosuppressed, in other words where they're not getting rid of the virus - that remnant virus which remains will be selectively enriched to escape immunity and to become more transmissible," he reportedly said.
Nevertheless, Dr.Schoub also noted that to "a large extent" unvaccinated people were also a reservoir for the virus and that there were many causes for immunosuppression, not just people living with HIV who weren't on treatment, although the latter might be a vector for the virus.
Dr. Schoub further said that there had been no real uptick in hospitalisations thus far as a result of Omicron, adding that while studies were still ongoing into the efficacy of vaccines against Omicron, "we can be fairly comfortably optimistic" that they will protect against severe disease.
Furthermore, he said that, "the cases that have occurred so far have all been mild cases, mild-to-moderate cases, and that's a good sign."
But there was a caveat, Dr.Schoub went on to say that it was still early days and that nothing was certain.
His comments and similar ones made by Angelique Coetzee, the chair of the South African Medical Association, triggered a statement from the World Health Organisation urging caution.
The global health watchdog said the initial reported infections with Omicron had been among university students and pointed out that younger patients tended to have milder symptoms.
The WHO also said there was preliminary data showing increased hospitalisations although they might be due to " increasing overall numbers of people becoming infected, rather than a result of specific infection with omicron."
"Understanding the level of severity of the omicron variant will take days to several weeks," the WHO said in a statement.
"There is currently no information to suggest that symptoms associated with omicron are different from those from other variants."