Senior Chinese government officials fired over coronavirus crisis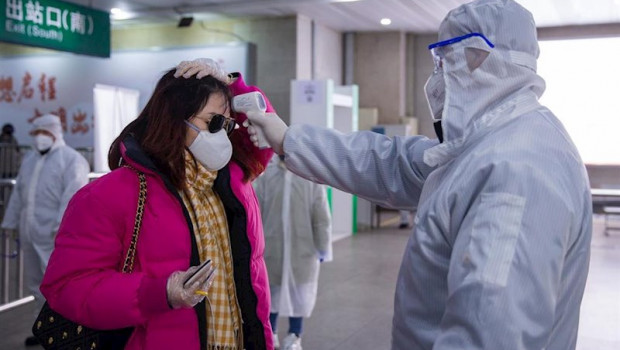 The Chinese government "removed" several senior officials from their posts over the way they dealt with the new deadly coronavirus outbreak that has killed over 1,000 people already.
The party secretary for the Hubei Health Commission and the head of the commission were among those removed from office. The deputy director of the local Red Cross was also removed for "dereliction of duty" over "handling of donations".
As well as being removed from their posts, the officials could also be punished by the ruling Communist Party.
The demotions followed a similar sanction last month against the deputy head of the Wuhan bureau of statistics for "violating relevant regulations to distribute face masks".
The main reason behind the demotions was the handling of the outbreak at the start which could have prevented such widespread contagion if it had been contained better.
On Monday, the deaths in Hubei inked to the coronavirus hit 103 people, taking the national death toll to 1,016.
On Tuesday, the head of the World Health Organization said the virus still poses a "very grave threat for the rest of the world".
According to Reuters, WHO director-general Tedros Adhanom Ghebreyesus, said: "With 99% of cases in China, this remains very much an emergency for that country, but one that holds a very grave threat for the rest of the world."