Saudi Aramco customers warned of delays - reports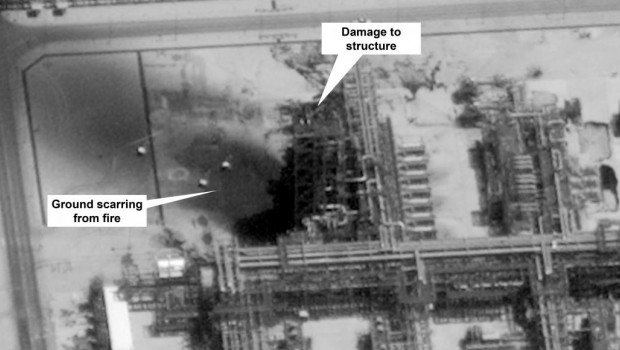 Saudi Aramco has reportedly told customers that next month's crude deliveries will be delayed following attacks on its facilities.
According to Reuters, PetroChina has been told that loadings of light crude oil in October will be delayed by about 10 days. Citing an unnamed senior Chinese state oil source, Reuters said the same grade and volumes would still be supplied, however, despite the delay. The September-loading light crude cargoes will be swapped to heavier grades, but there will be no change in volumes or delays.
Bloomberg also reported that "at least four customers" of state-owned Saudi Aramco had been told crude deliveries in early October would be delayed, but that they would still receive their full contracted volumes.
Officials at Saudi Aramco reportedly also told a senior foreign diplomat that the disruption could last weeks and "months".
The two drone attacks on the Saudi Arabian facilities on Saturday cut the kingdom's output by more than half and knocked out about 6% of the world's oil supply. On Monday, the oil price spiked by the most on record as a result, with Brent crude surging by nearly 20% at one point.
Yemen's Houthi rebels have claimed responsibility for the attacks, but Donald Trump has stated "it's looking" like Iran was responsible. The US president told reporters he wanted to avoid conflict with Iran but America was "prepared" if a response was merited. Iran has denied any involvement.