Republicans toast healthcare victory as Trump says Obamacare is 'dead'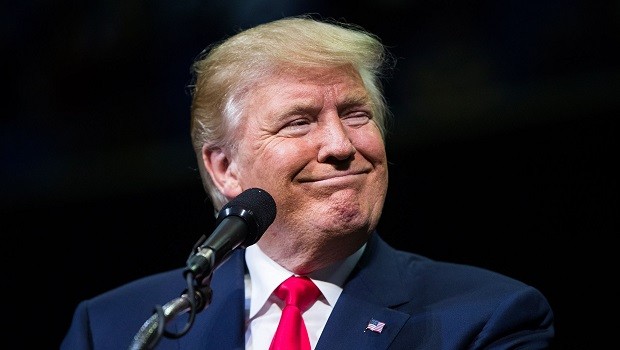 The US House of Representatives narrowly voted through a range of healthcare reforms in Washington on Thursday, with President Donald Trump claiming that the affordable care act of predecessor Barack Obama was "essentially dead".
Republican lawmakers on Capitol Hill have long been calling for a repeal of Obamacare, making it a key election campaign promise, and they got their wish as the American Healthcare Act passed with only one vote to spare in the lower chamber as several representatives on their own side voted against.
Trump faced an embarrassing rebuttal last month as his healthcare reforms were rejected by the House amid deep divisions on the Republican side.
The bill to repeal and replace the Affordable Care Act will now be put to the Senate, athough it currently looks to be some distance short of the votes needed to be passed.
Considerable opposition in the Senate remains due to estimates showing 'Trumpcare' would leave 24m more people without insurance within a decade and push up premiums for those on lower incomes, especially over-50s.
In a reception laid on by the President at the White House, Trump said Obamacare was a "catastrophe" and added that it was "essentially dead".
"We're gonna get this passed through the Senate," he added. "I actually think it will get even better. And make no mistake, this is a repeal and a replace of Obamacare. Make no mistake about it."
Democratic senator Bernie Sanders strongly criticised the passing of the healthcare reforms, referring to them as an "absolute disaster".
"It really has nothing to do with health care. It has everything to do with an enormous shift of wealth from working people to the richest Americans," the former presidential candidate said.
US healthcare stocks were boosted as news filtered through that the Republicans had gathered enough votes to have the legislation passed. Regeneron Pharmaceuticals led the gains in the Nasdaq 100 with a 6.70% rise on Thursday, while Mylan and BioMarin also performed well.