Relaxed Covid-19 rules in Madrid could be key to regional election result - GAD3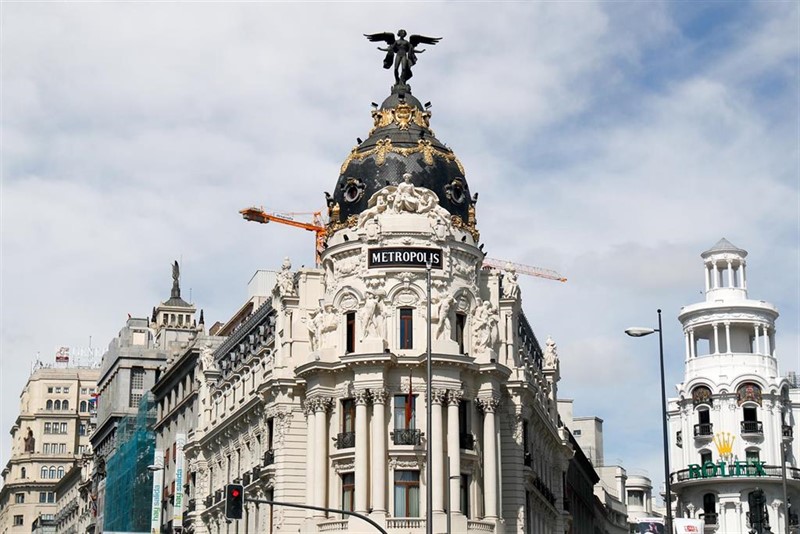 Voters in Madrid are likely to re-elect current conservative governor, Isabel Díaz Ayuso, in Tuesday's election due n part to the relaxed mobility rules that she implemented in the city, the most recent polls showed.
Ayuso, the regional head of Spain's Partido Popular party, has repeatedly defied pressure from Spain's left-wing central government to lock down the economy, opting instead to allow bars and shops to remain mostly open - despite the Covid-19 pandemic.
"This election is a referendum on the Covid restrictions," said the head of pollster GAD3, Narciso Michavila.
Ayuso's campaign using the word "Freedom" and the projection of the city as a liberal haven for tourists has raised concerns due to the recent increase in Covid-19 infections, although they had stabilised over the preceding fortnight.
Even so, the region recorded 388 cases per 100,000 people in the last two weeks, above the national average of 230. The occupancy rate of intensive care units at the region's hospitals was also one of the highest in Spain, at about 44%.
Gyms, cinemas, theatres and museums have also remained open, and people can even dine indoors in restaurants.
However, residents of other parts of Spain, mostly still under varying degrees of lockdown, are not allowed to visit the capital.
Posters saying "Thanks for taking care of us" are plastered in bars and restaurants showing support for the current head of the region.
Nevertheless, while opinion polls appear to show that Ayuso will win the election, she is not expected to reach the threshold that would allow her party to govern the region alone. Instead, he is expected to need the support of the far-right Vox party.
What's more, should the far-right fare poorly, and Ayuso fails to gain the backing from the remainder of parties, there is a slim chance that left-wing parties could jointly garner enough votes to clinch a surprise victory.