Quim Torra elected as new Catalan President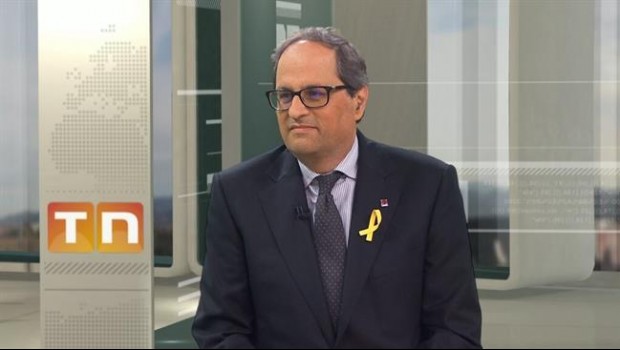 Quim Torra has been elected as the new president of the Generalitat de Catalunya following a second round of voting at midday on Monday, after failing on Saturday to garner the absolute majority (70 votes) needed to be chosen in a first vote.
But this time around, Torra only needed a simple majority to reach the presidency and in the process become the 131st president of the Generalitat of Catalonia.
The new leader, who was hand-picked by his still exiled predecessor Carles Puigdemont, obtained the backing of 66 lawmakers, with 65 casting their ballots against him and four opting to abstain.
Key to his election was the abstention of the far-left nationalist CUP party, announced on Sunday.
In his first speech, Torra promised to "fight for the the Republic" and to continue the struggle that began with the 1 October referendum.
Monday's session in the Catalan parliament marked the beginning of a new chapter for the region's politics, with Spanish Prime Minister, Mariano Rajoy, immediately calling a meeting for the next day with opposition PSOE leader, Pedro Sánchez, to analyse how to proceed in the wake of recent events.
The Spanish PM must also now decide whether or not to withdraw application of article 155 of the country's Constitution, thus returning the region's devolved powers to the assembly.