Eurozone PMI data disappoints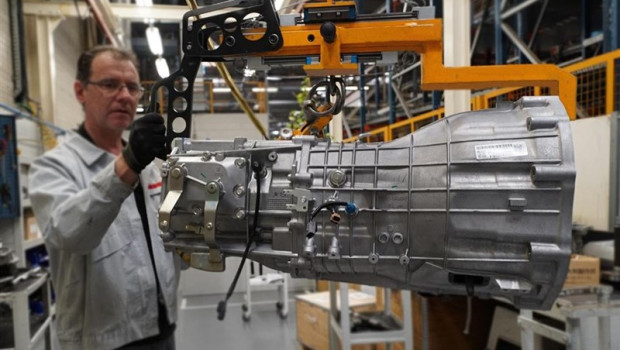 Continuing the bloc's recent run of economic form, surveys on eurozone manufacturing and services data both indicated lower levels of activity than hoped for this month.
Euro area manufacturing activity remained on the wane, even though the April IHS Markit purchasing managers' index picked up from the previous month's 47.5 to 47.8, though it was less than the 47.9 the market expected.
Europe's services sector was above the 50 mark that separates growth from contraction, though at 52.5, April's PMI reading was down sharply from the 53.3 in March and below the 53.2 forecast.
Bringing the two together, the eurozone composite PMI reading of 51.3 was down slightly from 51.6 and falling short of the predicted 51.8.
Signs of improvement from the bloc's key economies were mixed, with Germany's all-important manufacturing sector giving a PMI still in negative territory with a reading of 44.5, up from 44.1 the month before but not to the 45.0 level predicted. German services PMI was better than expected at 55.6, unexpectedly up from 55.4.
Over in France, the manufacturing PMI unexpectedly dropped to 49.6 from 49.7, while the services PMI surprisingly improved to 50.5 from 49.1.
Lacklustre data from the bloc weighed on the single currency, with the euro dowm 0.4% against the dollar to 1.1255.
"It's going from bad to worse for the eurozone, with the latest PMIs for the region once again highlighting just how worrying the outlook has become," said market analyst Craig Erlam at Oanda. "The block started to slow last year but the decline appears to have accelerated in recent months, with the manufacturing survey now giving contractionary readings for Germany, France and the euro area as a whole, with the former being well into the territory despite rebounding slightly."