Norway may join OPEC+ in cutting output, Canada will dial into summit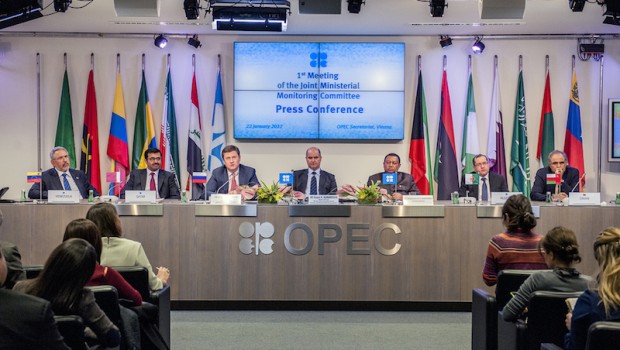 Norway may cut its oil production alongside other major producers if an agreement for a significant combined reduction can be reached.
According to Bloomberg, petroleum and energy minister, Tina Bru, said: "We have a dialog with key stakeholders, including other producing countries.
"If a broad group of producers agree to cut production significantly, Norway will consider a unilateral cut if it supports our resource management and our economy."
The Scandinavian country produced 1.75m barrels a day in February, just under 2% of the world's supplies.
Bru reportedly declined to comment when asked if Norway would participate in the OPEC+ meeting that had been tentatively rescheduled for 9 April.
Canada on the other hand is expected to participate in that meeting, ahead of which Saudi decided postpone a decision on pricing cargoes for delivery in May, a move that some market commentary labelled as a truce in its ongoing price war.
OPEC+ had been due to meet on 6 April, but the summit was finally postponed due to the recriminations between Moscow and Riyadh, each of which blamed the other for the recent oil price crash.
Another factor behind the decision to push back the date of the OPEC+ meeting were attempts to bring US oil producers on side.
Two people familiar with the situation reportedly told Bloomberg that oil diplomats were attempting to broker a meeting of G20 energy ministers for 10 April as part of attempts to secure Washington's participation.
American shale oil production growth has been key in keeping oil prices in a range that most nations can afford over the past decade but many producers are smarting from their resulting loss of market share.
Bringing matters to a head, in the wake of the Covid-19 pandemic, some observers estimate that world oil demand has shrunk by roughly a third.