Natural gas futures jump as Gazprom cuts gas supplies through Nordstream 1 again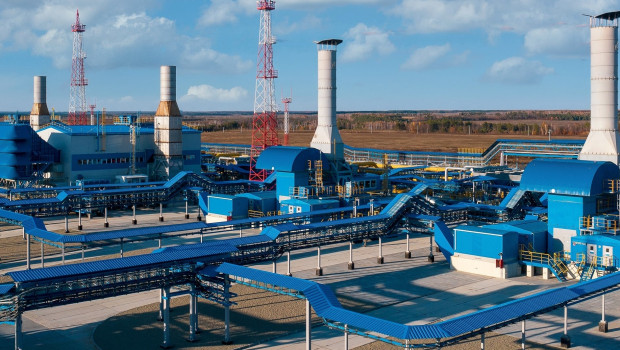 Gazprom will halt one of the two remaining turbines that power the Nordstream 1 gas pipeline's compressor station, in a move that is expected to further reduce volumes shipped to Germany.
In a statement, the gas giant said that the pipeline's already reduced throughput would be halved to 33.0m cubic metres per day as a result.
Prior to Monday's announcement, Nordstream 1 was operating at only 40% of its total capacity.
The gas company also confirmed that it had received the technical documents requested from Siemens Energy for another turbine which had returned from Canada following maintenance - but claimed there were still obstacles to reinstalling it.
The documents, Gazprom said "do not remove the previously identified risks and raise additional questions.
"Additionally, there are still open questions from Gazprom regarding the EU and UK sanctions, the resolution of which is important for the delivery of the engine to Russia and the urgent overhaul of other gas turbine engines for the Portovaya compressor station."
It was the need to repair that third turbine which had originally led Gazprom to reduce its supplies in June..
But a week before, a spokesperson for the German economy ministry had disputed that claim, telling Reuters that the turbine had not been meant to be used until September.
Moscow's retort was that it was the sanctions imposed by Europe that were responsible for the current problems.
Earlier on Monday the Kremlin had reportedly said that it was not interested in a full stoppage of its supplies to Europe.
As of 1653 BST, TTF natural gas futures in Amsterdam were jumping by just over 17% to reach $176.875MWh.