Markets rally on reports of coronavirus drug breakthrough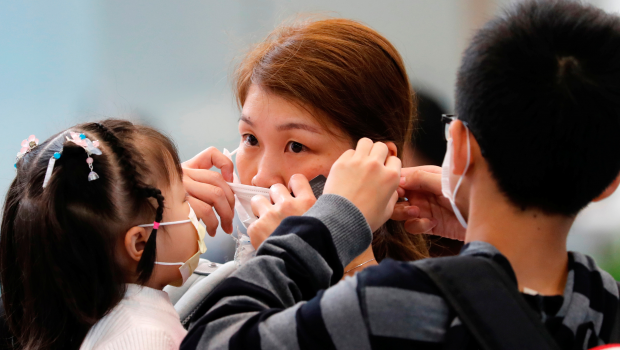 Equity markets were firmly in the green by mid-morning on Wednesday, reversing earlier losses following reports of a breakthrough in the treatment of coronavirus, with oil prices joining in the rally.
Sentiment got a boost after Sky News reported that the scientist leading the UK's research into a coronavirus vaccine said the team had made a significant breakthrough by reducing a part of the normal development time from "two to three years to just 14 days".
By 1005 GMT, London's FTSE 100 was up 0.8% at 7,498.95, while the benchmark Stoxx Europe 600 index was 1.2% higher at 423.40. The London market was underperforming its European peers slightly as sterling got a lift from stronger-than-expected services data.
Dow and S&P 500 futures were up 0.9%, while Nasdaq futures were 1.1% firmer.
In oil markets, West Texas Intermediate was up 2.5% at $50.88 a barrel and Brent crude was 2.7% higher at $55.48.
Neil Wilson, chief market analyst at Markets.com, said: "Investors are keen to latch on to any good news and finding an excuse to buy into a good news recovery story. But they'll be just as sensitive to bad news stories - we're only a handful of London cases away from the FTSE taking a dive. Until we know the full extent of this outbreak and it is demonstrably under control there is going to be nervousness."
Professor Robin Shattock, head of mucosal infection and immunity at Imperial College London, told Sky that he was now at the stage to start testing the vaccine on animals as early as next week, with human studies in the summer if enough funding is secured.
He said: "Conventional approaches usually take at least two to three years before you even get to the clinic. And we've gone from that sequence to generating a candidate in the laboratory in 14 days.
"And we will have it in animal models by the beginning of next week. We've short-tracked that part. The next phase will be to move that from early animal testing into the first human studies.
"And we think with adequate funding we could do that in a period of a few months."
The vaccine will be too late for this current outbreak but it will be crucial if there is another one.
In addition, China Global Television Network cited a report from China's Changjiang daily, which said that researchers at Zhejiang University had conducted tests showing that two drugs - Abidol and Darunavir - can effectively inhibit the virus in vitro cell experiment.
So far, the death toll from the coronavirus outbreak has reached 490, with more than 24,000 confirmed cases globally.