WTO rules in favour of US to impose $7.5bn on tariffs on EU over Airbus spat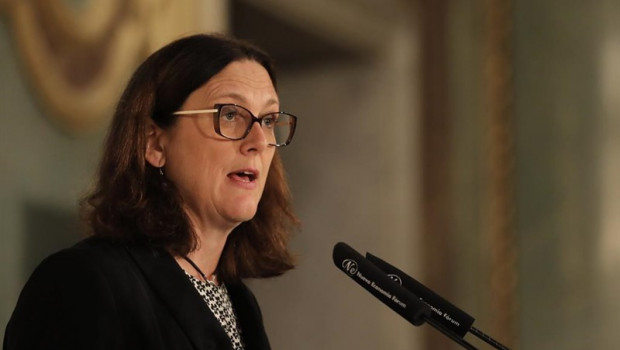 The WTO ruled on the value of trade countermeasures that the United States can impose on European goods to counterbalance the unfair subsidies granted to Airbus and authorised nearly $7.5bn worth of annual punitive measures against the EU.
In a ruling on Wednesday which paves the way for largest retaliatory action in WTO history, follows the decision in May 2018 that the EU had failed to eliminate billions in illegal aid to Airbus on two passenger aircraft.
The European Union's top trade official Cecilia Malmstrom said on Tuesday that the bloc could impose retaliatory tariffs on the US before World Trade Organisation's ruling on state aid for Airbus came through.
She told CNBC that the EU could take advantage of previous WTO rulings against Washington which, in theory, allowed for the bloc to impose its own retaliatory measures.
Europe's top trade official told said her "impression" was that the US would introduce fresh tariffs on EU products as soon as October, when the WTO was expected to hand down a ruling against the bloc in the Airbus case.
She also said she had "not received any positive response" from the US to European proposals to avoid immediate tariffs.
Already back in April, America's trade office published a list of potential targets with a total value of roughly $25bn and had asked for permission to introduce 100% tariffs on European products worth $11.2bn.
But the WTO is also expected to rule on a EU allegations of unfair tax breaks and US government support for Boeing's research and development costs, which might give Brussels the right to levy further countermeasures.
Hence, Malmstrom is still holding out for a negotiated agreement "until the very last moment" .
"We have repeated for a very long time to our US counterparts, that even if we have both made errors, and that, strictly speaking we can impose tariffs on each other, this is not a good way," she said.