Lufthansa airlifts fruit, veg to supply-strapped Brits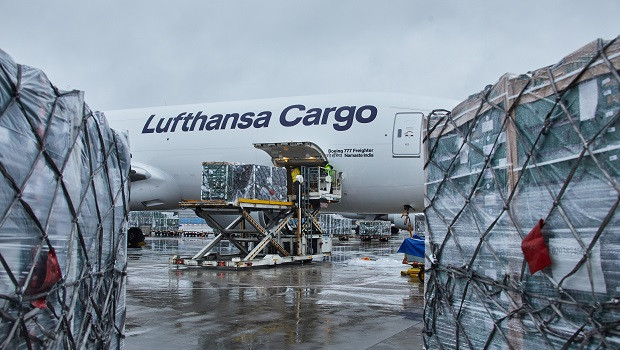 Germany's Lufthansa has airlifted 80 tonnes of fruit and vegetables to panicked Britons as fears of festive-season supermarket shortages grew despite France lifting its Covid-19 blockade.
A cargo flight arrived at Doncaster Sheffield airport carrying lettuce, cauliflower, broccoli, strawberries and citrus fruits. The flagship carrier said it was considering whether to put on extra flights to meet demand.
Supermarkets and suppliers have been rushing to re-stock rapidly emptying shelves as to find alternative ways to stock shelves as thousands of trucks remain stuck outside the key port of Dover in Britain's south east.
France on Sunday introduced a travel ban in response to the discovery of a coronavirus variant in the UK over the weekend that saw the government perform an embarrassing u-turn over a relaxation of curbs over Christmas.
This effectively turned major roads to Dover into a massive truck park, with a former regional airport procured to deal with expected Brexit delays next year pressed into service early. Thousands of lorry drivers have been left with no access to food or toilet and washing facilities.
UK retailers on Tuesday warned that vehicles would need to begin moving within 24 hours or there would be shortages of fresh produce from December 27.