London job vacancies suffer hardest fall among EU capital cities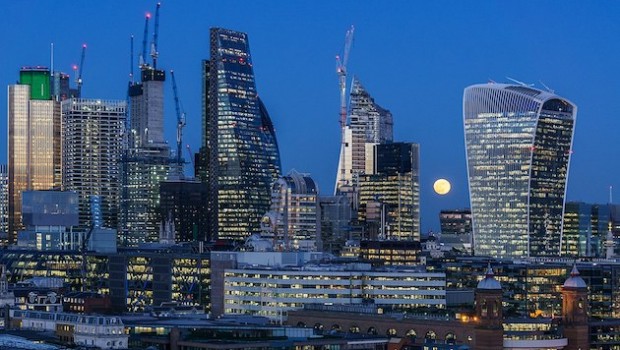 London has suffered the biggest fall in job opportunities among Europe's biggest cities, according to a report by Indeed that showed the effect of Covid-19 on capitals across the region.
Britain's capital is from among Western Europe's biggest cities – the others being Berlin, Madrid, Paris and Rome – the one that has recorded the largest drop in adverts for new jobs, according to Indeed.
Nonetheless, jobs in other cities and rural areas have also been impacted.
The five major Western European capitals trail other parts of their countries when posting trends for the first nine months of 2020 versus the same period of 2019. The lag is especially pronounced in face-to-face service jobs, a reflection of how city-centre footfall has generally waned more in the capitals than elsewhere.
Indeed believes that a hard period of adjustment for service workers in these capitals is due as the Covid-19 restrictions continue.
Relative to last year's trend, job postings on Indeed are down by eight percentage points more in Berlin, nine points more in London, seven points more in Madrid, 16 points more in Paris and by 11 points more in Rome than in the rest of their respective countries.
Job postings in London have plummeted by 50%, compared to a 42% decline for the rest of the UK.
The report directly links the growing trend of working from home as the main cause with services the sector most affected by the lack of job vacancies. The shutdown of offices is bad news for hiring across city-centre retailers, restaurants and entertainment establishments who need those customers in order to stay afloat.
The drop in city centre footfall translates into sharp falls in business. In addition, a coronavirus-related collapse of tourism and business travel was also depressing hiring in those same areas of the economy.
Pawel Adrjan, economist and head of European research at Indeed said: "[Office workers] staying at home is sucking the life out of these major cities. They're not ghost towns yet, but risk becoming shadows of their former selves."
"It's really striking how similar the pattern is for these five major capital cities we've been looking at. They have a lot more jobs that can be done from home. And that's one of factors affecting footfall, which translates into reduced demand for service jobs in these places."