JPMorgan third-quarter profit declines 17%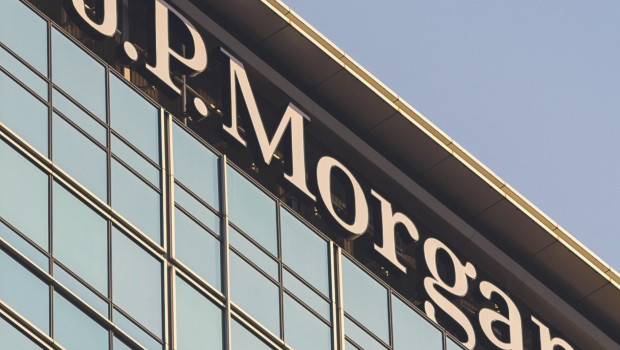 JPMorgan Chase posted a 17% decline in third-quarter profit on Friday as it took credit-loss provisions of $1.5bn.
Net income for the quarter came in at $9.7bn, down from $11.7bn in the same quarter a year earlier. Diluted earnings per share were $3.12, down from $3.74 a year earlier but ahead of expectations of $2.88.
The $1.5bn provision for credit losses including a net reserve build of $808m, JPM said.
Meanwhile, reported revenue rose to $32.7bn from $29.6bn and managed revenues were $33.5bn versus $30.4bn in the third quarter of 2021.
JPM said banking revenue fell 18% to $4bn, while investment banking revenues slid 43% to $1.7bn, as investment banking fees fell 47%, reflecting lower fees across all products.
Chairman and chief executive Jamie Dimon said: "In the US, consumers continue to spend with solid balance sheets, job openings are plentiful and businesses remain healthy. However, there are significant headwinds immediately in front of us - stubbornly high inflation leading to higher global interest rates, the uncertain impacts of quantitative tightening, the war in Ukraine, which is increasing all geopolitical risks, and the fragile state of oil supply and prices.
"While we are hoping for the best, we always remain vigilant and are prepared for bad outcomes so we can continue to serve customers even in the most challenging of times."