Jimmy Lai, nine others to be sentenced over illegal assembly in Hong Kong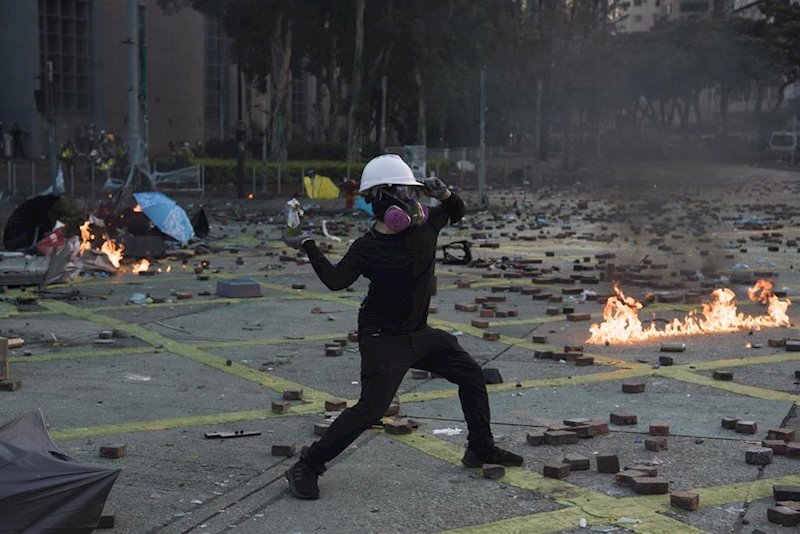 Hong Kong media tycoon Jimmy Lai and nine others are to be sentenced on Friday for alleged illegal assembly during the anti-government protests there during 2019.
The founder of the Apple Daily tabloid and the rest of the pro-democracy activists could receive a maximum prison time of five years. Lai had already been incarcerated without bail since December.
Lai was also found guilty in two separate trials in April for two illegal assemblies, on 18 August and 31 August 2019.
As he entered the court on Friday, Reuters reported Lee as exclaiming: "I feel completely relaxed, I'm ready to face my sentence."
The protests began in 2019 following Beijing's announcement that it would eliminate some of the freedoms that residents of the special administrative area had been promised that they could keep when the city returned to Chinese rule in 1997.
At the time of the protests, the West raised concerns about the dubious freedom of speech and freedom of assembly in the region.
Since then, the Chinese government had imposed a national security law that punishes any act deemed to be subversive, pro-secession or terrorism.