Japanese economy slides into recession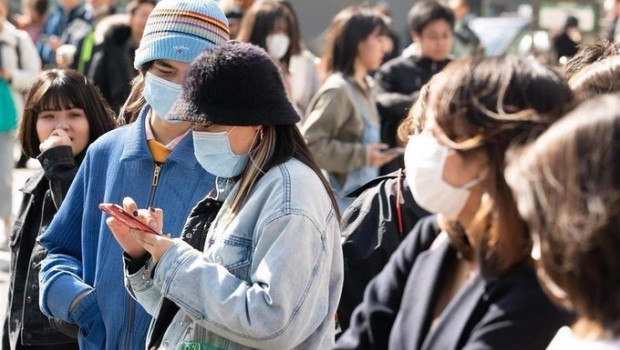 Japan's economy has slid into recession for the first time since 2015, government data showed on Monday.
According to preliminary estimates from the Cabinet Office, the world's third-biggest economy after the US and China shrank at an annual pace of 3.4% in the first three months of 2020.
Quarter-on-quarter, it declined by 0.9%. That was an improvement on the 1.2% decline economists had forecast, but was still the second consecutive quarter of contraction, after a 6.4% fall in the last three months of 2019, placing Japan technically in recession.
Japan was already struggling to adjust to an increase in sales tax, to 10% from 8%, when the coronavirus pandemic hit the country. Although it has not gone into a full, national lockdown, it has declared a state of emergency. The economy is also heavily reliant on exports, but global demand has slumped because of Covid-19.
The government has announced a $1 trillion stimulus package, but most economists believe the worst is yet to come.
Freya Beamish, chief Asia economist at Pantheon Macroeconomics, said: "The report confirms that the fiscal stimulus announced in December has yet to impact GDP, with government consumption barely rising again, while public investment fell 0.4%, after the fourth-quarter's 0.5% rise. Government support should kick in during the current quarter, although GDP will still drop by at least 3% nonetheless. Policymakers and markets are fully aware that the worst is yet to come."
Lee Hardman, currency analyst at Japanese bank MUFG, said: "The [quarter-on-quarter] contraction was a little less than expected but it offers little relief. Weakness was widespread in the first quarters.
"Private consumption contracted for the second consecutive quarter by 0.7%, following the 2.9% plunge in the fourth quarter in response to the sales tax hike. It was driven by the sharpest quarterly fall in services consumption since the Cabinet Office began publishing the data back in 1994.
"Like in all other major economies, an even deeper contraction in economic activity is expected to slow in the second quarter before Japan's economy begins to recover during the second half of this year."