Japan extends Covid restrictions 80 days before start of Olympics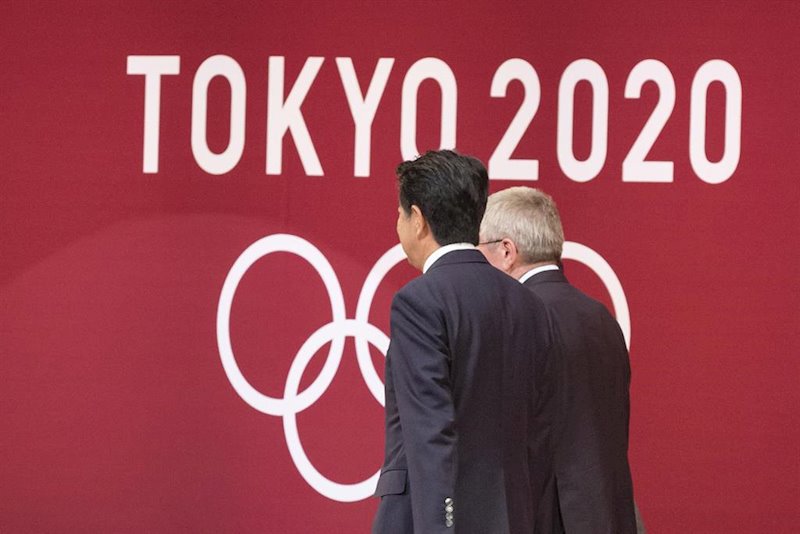 The Japanese government extended the country's coronavirus state of emergency in Tokyo and three other areas until the end of May in a bid to bring down the infection rate 80 days before the Olympics.
The Prime Minister, Yoshide Suga, said that the measures would remain in place at least until the end of the month, as authorities' targets were not going to be reached by 11 May when they were supposed to end.
Restaurants serving alcohol and large shops have been asked to close – with fines imposed on those who fail to comply – while "dry" establishments were encouraged to close at 8pm.
Tokyo reported 907 infections on Friday, bringing its total thus far to 144,441.
In other areas of the country such as Osaka, health services were struggling to find enough beds for patients and several people had died at home while waiting for treatment, according to reports.
Only 2.2% of the population had received at least one dose of the Pfizer vaccine, the only shot yet approved by the health ministry, with Japan having used just 15% of its stockpile.
An online petition calling for the Games to be cancelled has attracted more than 200,000 signatures in the space of a couple of days.
Against that backdrop, the head of the Tokyo 2020 organising committee, Seiko Hashimoto, said it would be "very difficult" to realise a planned visit to Japan by IOC president Thomas Bach this month due to the coronavirus restrictions.
Organisers and the IOC had already agreed to ban overseas sports fans from travelling if the games did go ahead and it was unclear whether Japanese spectators would themselves be allowed to attend.