Italian coalition set to collapse as Salvini's rivals respond to attempted power grab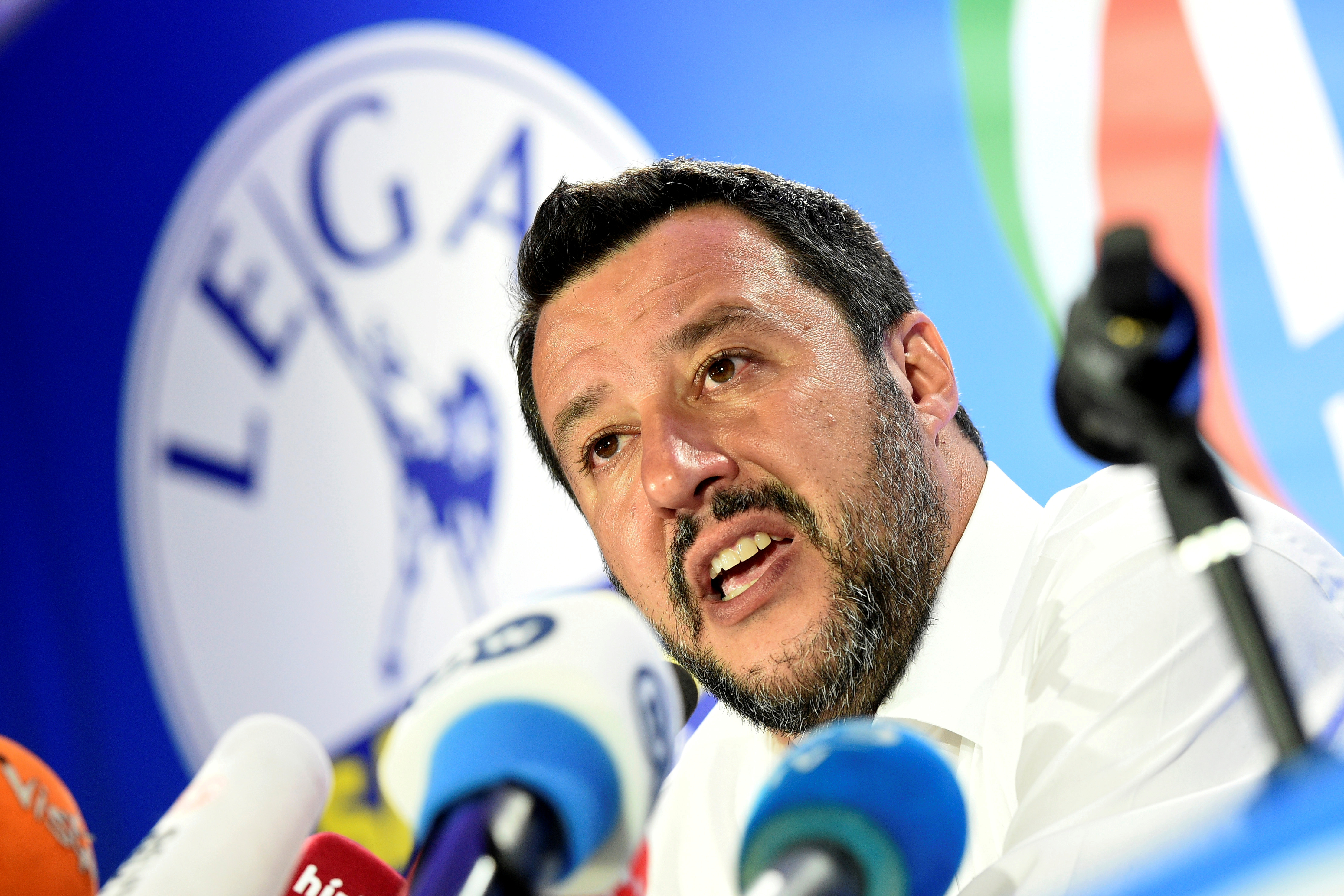 The coalition agreement holding the Italian government together was set to collapse after League party leader and Italian Deputy Premier Matteo Salvini's partners reacted to his push for power.
His rivals could potentially forge an alliance to thwart his attempted power grab and thwart the no-confidence vote called by Salvini against Prime Minister Giuseppe Conte.
The Five Star Movement said on Sunday that it would fight Salvini's attempts to push aside the PM and offered its backing to the rest of the parties.
Five Star said that Salvini's League is "no longer a credible interlocutor" and vowed to back Conte in the confidence vote that had been scheduled for 20 August should it finally take place
Five Star have also ruled out a possible reconciliation with the League after Salvini's push for power.
M5S leader Deputy Prime Minister Luigi di Maio said of his co-deputy "no one has lost esteem for Salvini more than me. I trusted him."
Di Maio said he was willing to join with independent parties, arguing that together with the PD such an alliance could potentially secure as many as 180 seats in the 321-seat upper house, or Senate, compared to the ruling coalition's 165. In the lower house, the two parties could manage a comfortable majority of around 360 seats.
It was the only option available to derail Salvini's plans.
According to Bloomberg economist Fabio Fois, a Five Star-Democratic Party coalition would be "the most market-friendly outcome" as it would likely "adopt a cooperative stance" with the European Commission on Italy's budget.
Former premier, Matteo Renzi, who still holds a strong influence over PD said he would back any short-term government that was "anti-Salvini".
Still, newly-elected PD secretary, Nicola Zingaretti, and his party's leadership were said to harbour concerns that an alliance with the Five Star would further split left-leaning voters in case of new elections.