IPCC warns of climate crisis by 2040 if fossil fuels not scrapped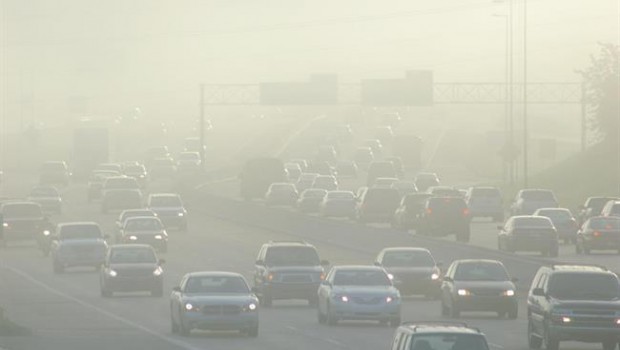 The new climate report from the Intergovernmental Panel on Climate Change (IPCC) called for fossil fuels to be phased out rapidly to avoid a climate crisis that could hit as soon as 2040.
The IPCC report released on Monday found that if greenhouse gas emissions continue at the current rate, the atmosphere will warm up over 1.5ºC above pre industrial levels by 2040 which could cause the flooding coastlines and intensify droughts and poverty.
The report said that limiting global warming to 1.5ºC would need "rapid, far-reaching and unprecedented changes in all aspects of society". Currently, under the 2015 Paris Agreement, all countries in the world have agreed to keep global temperatures well below the 2ºC mark but the report said the measures agreed at Paris will sent temperatures to the 3ºC mark by 2100.
The IPCC said keeping the rise nearer 1.5ºC rather than 2ºC will make a vast difference. "It really reduces the impacts of climate change in very important ways," says Prof Jim Skea, co-chair of the IPCC.
To avoid surpassing the 1.5ºC limit, global net human-caused emissions of carbon dioxide (CO2) would need to fall by 45% from 2010 levels by 2030, reaching zero emissions around 2050.
Use of renewable energy such as wind and solar, which make up about 20% of the electricity mix today, would have to increase to as much as 67%.
The IPCC call for a potential role of a tax on carbon dioxide emissions to prompt mitigation. It estimates that to be effective the price would have to range between $135 to $5,500 per ton of pollution in 2030 and from $690 to $27,000 in 2100, since the catastrophic effects of climate change could come at a cost of $54trn.
The report was approved on Saturday and will be a key scientific input into the Katowice Climate Change Conference in Poland in December where governments will review the Paris Agreement aimed to tackle climate change and global warming.
"With more than 6,000 scientific references cited and the dedicated contribution of thousands of expert and government reviewers worldwide, this important report testifies to the breadth and policy relevance of the IPCC," said Hoesung Lee, Chair of the IPCC.
Changes that people make to their lifestyle can make a big difference for the planet, said Dr Debra Roberts, co-chair of the IPCC. "That's a very empowering message for the individual," she said. "This is not about remote science; it is about where we live and work, and it gives us a cue on how we might be able to contribute to that massive change, because everyone is going to have to be involved."
"You might say you don't have control over land use, but you do have control over what you eat and that determines land use. We can choose the way we move in cities and if we don't have access to public transport - make sure you are electing politicians who provide options around public transport."
As well as the changes required from governments, the IPCC report said meeting the target will also require changes by individuals, including:
buying less meat, milk, cheese and butter and more locally sourced seasonal food - and throw less of it away
driving electric cars but walk or cycle short distances
take trains and buses instead of planes
use videoconferencing instead of business travel
use a washing line instead of a tumble dryer
insulate homes
demand low carbon in every consumer product.